Shane Filan Returns to Manila with "Love Always"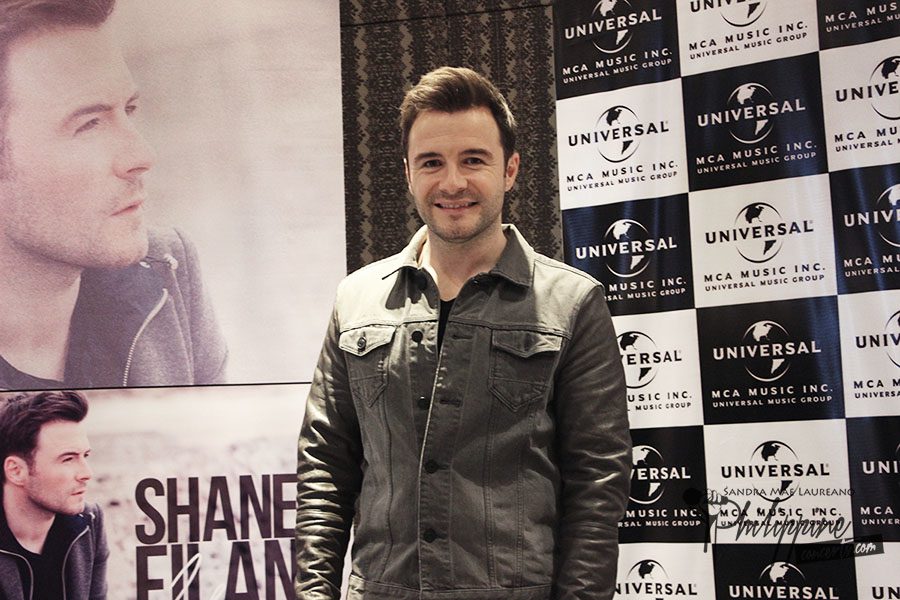 2014 was the last time we saw Shane Filan in the Philippines. Back then, he was fresh from releasing his first album as a solo artist, treading on completely new grounds as he moved on from being the lead singer of world renowned boy band Westlife. Almost five years had passed since then, and the Irish singer/songwriter is now back in Manila with renewed vigor as he presents his third album titled Love Always.
"Mahal kita, Philippines! I love being here," he greets the members of the media during an intimate press conference at the Marco Polo Hotel Ortigas on February 8. "I've come here so many times over the years. (I've created) a lot of good memories here and hopefully I can create a few more with the fans in the next few days."
Released on August 2017, the album, which apparently took 6 months to be completed with around 30 songs recorded for trial, presents a strong track list of lovable covers and catchy originals. It includes cover versions of "This I Promise You", "Heaven", "Don't Dream It's Over", "Need You Now" and "Eternal Flame", among others. Filan also composed 3 tracks – "Completely", "Eyes Don't Lie" and "Crazy Over You". With Shane's characteristically expressive vocals, the album is very easy on the ears, and quite frankly, very much easy to get into. With a third album on his belt, has Shane finally grown into his career as a solo artist?
He answered, "I definitely feel more comfortable now, five years on. My first year was a bit weird, a bit scary. I didn't realize what it was gonna be like. Singing was the one thing I loved so I got to do that and that was amazing. Go on forward every year. It's just about getting better and better. The support from my fans is getting bigger too. It's really exciting to be on my third album and to be back here. It's great!"
Filan describes recording Love Always as a 'privilege'. "It is a collection of famous love songs I've wanted to record for most of my life. To get to finally record it and put it in one album, it's like a soundtrack to my life when I was younger," he said. Shane revealed "Eternal Flame" was part of his earliest childhood memories, just as Bryan Adams' "Heaven" which has a 'big history' in his life over the years.
"The album title is from my autograph," he narrated. Every time he signed his name for his fans, he would always write the words "love always" in the dedication. With this sweet personal touch, he proceeded to create an album for fans and for himself alike.
Another important part of the album was getting fans' recommendations for the cover tracks. "I'm singing for my fans. That's all I was trying to do in this album. I'm not trying to change the song or spoil so many memories. I'm just doing my version. If you like my voice, you'll like these songs hopefully." He disclosed that even now, whenever he performs on stage, he loves how people know the words to the songs and sing along.
So what is he looking forward to being back in the Philippines?
"I want to try more food. I've been told to try halo-halo so we're having that today after dinner," he smiled as he spoke.
Oh, and he's also doing something completely new here this time around: Shane is collaborating with the one of the country's best bossa nova artists, Sitti for a duet version of "Need You Now", a song originally made famous by Lady Antebellum.
"I love her version! I'm going to meet her for the first time today. This is my first duet in the Philippines so I'm really excited! We're going to sing tomorrow at Robinsons Mall. It's also going to be released on Spotify and iTunes. Hopefully, people will like it."
(Note: The song has just been released on Spotify as of February 9, 2018.)
During the press conference, a fan approached Shane with his seventeen-year old Westlife doll, much to Shane's amusement.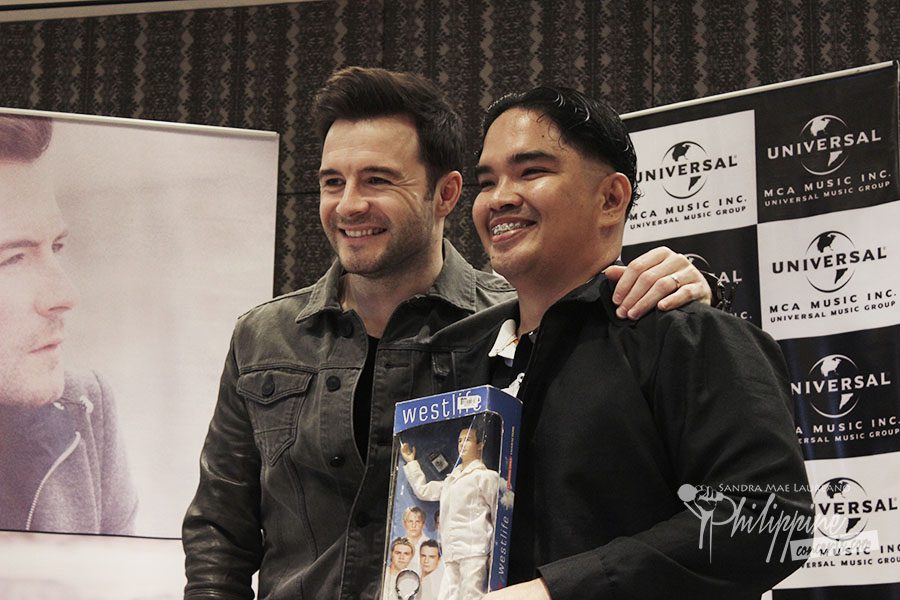 "Having a doll was something we were really excited about when it happened. I remember when we were younger, people who were famous would get a doll so once you had a doll, you'd feel like you've made it in the music industry. My mom actually has one of these at home so she's very proud that her son became a doll," he recalled fondly.
by Sandra Mae Laureano
Shane Filan "Love Always" Showcase is presented by MCA Music Inc. and Robinsons Malls. Make your weekend a lot sweeter by catching him live at the following shows:
February 9, 5:30PM – Robinsons Place Manila
February 10, 4:30 PM – Robinsons Galleria Cebu
February 11, 4:30PM – Robinsons Magnolia
Special thanks to MCA Music Universal
Get the Latest Concert Updates