Sheerios and Directioners React To Show Announcements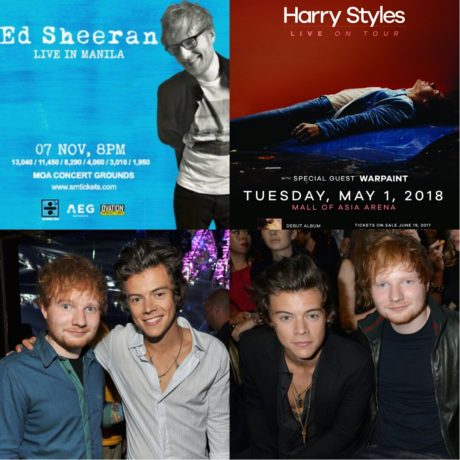 As Ovation Productions and MMI Live revealed the details of their new shows, fans reacted with a mix of joy and wishfulness.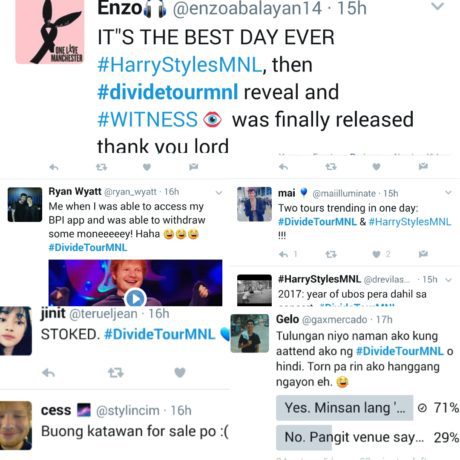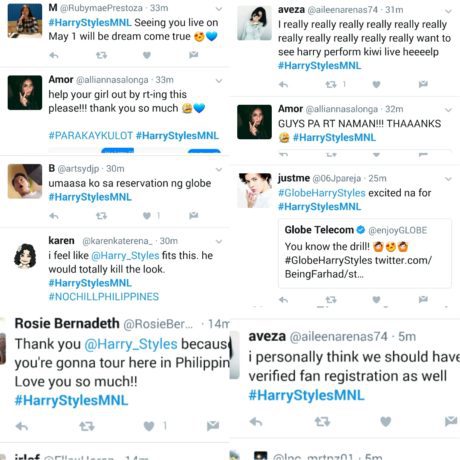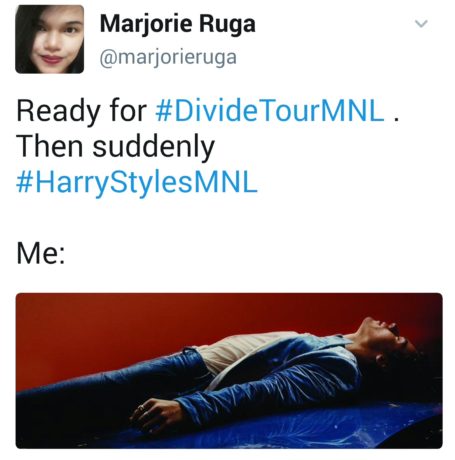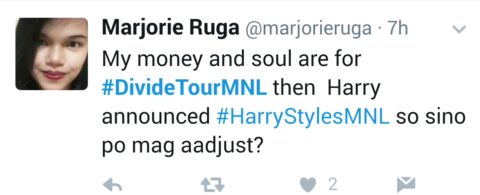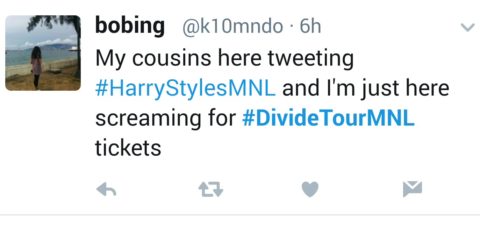 Some Filipino fans of Ed Sheeran in social media want the November 7 concert venue to be moved, while One Direction fans called for a later date for ticket selling.
Sheeran's Divide Tour in Manila from Ovation Productions is set to take place at the Mall of Asia Concert Grounds that can hold 35,000 fans.
Filo Sheerios flocked to social media, saying they want the Divide Tour venue to be moved either to the MOA Arena (12, 000 -15,000 fans), Araneta Coliseum (20,000) or Philippine Arena (55,000 capacity). We are Ed's biggest market in the world, and if it will be held in small venue, only few fans can watch his one night show in Manila.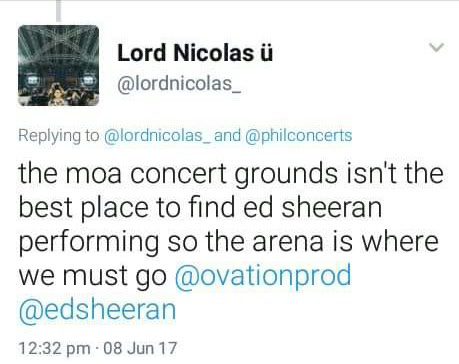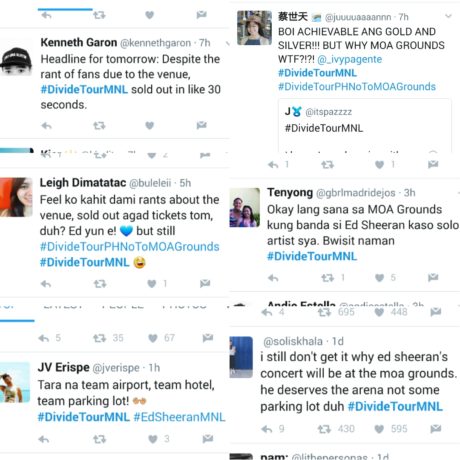 Directioners, on the other hand, want the June 19 selling date for the announced Harry Styles 2018 solo concert be moved at a later date. They claim the date is too early to sell tickets for a show that's scheduled next year.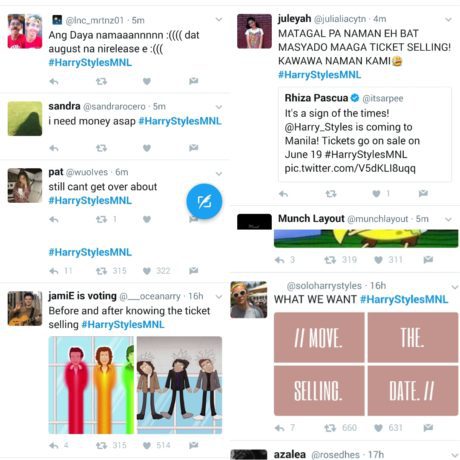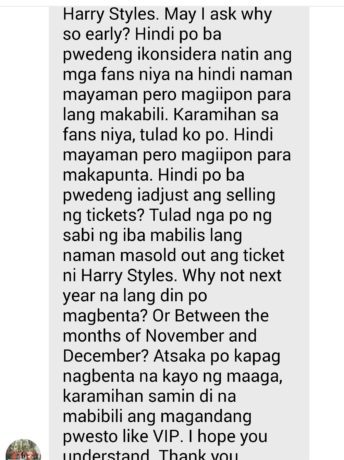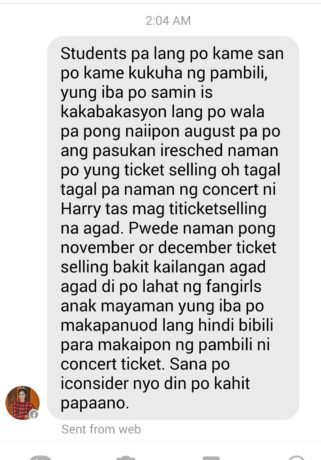 Rhiza Pascua, Chief Operating Officer of MMI Live, on her twitter account said that "sumusunod lang kami sa gusto ng artist."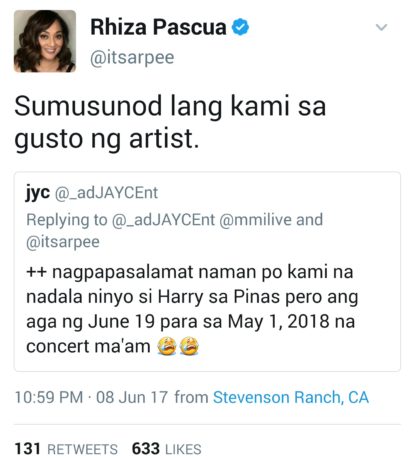 Philippine Concerts will keep everyone posted on updates and statements from Ovation Productions and MMI Llive.
Get the Latest Concert Updates