Castaway Music Festival 2017
Castaway Music Festival 2017 from April 6-29, 2017 in 7 cities in SM Malls in North Luzon.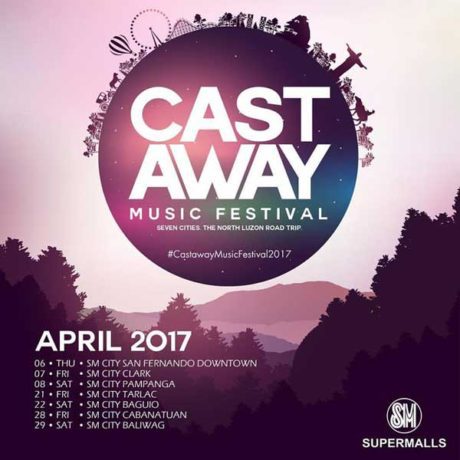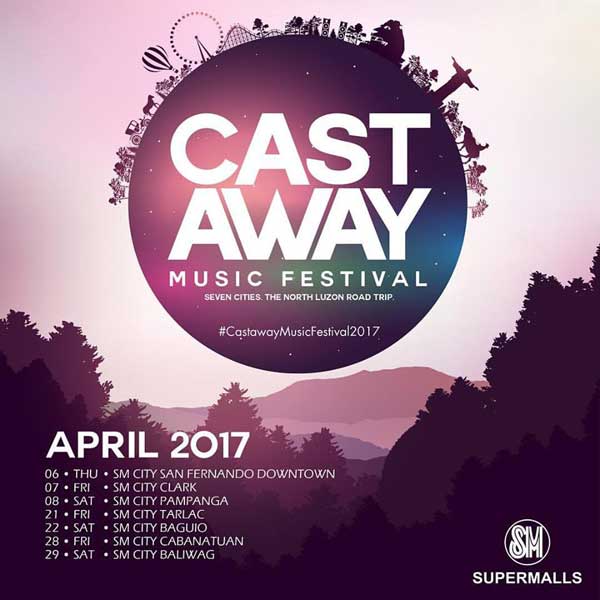 Castaway Music Festival 2017 Schedule and Venues
April 8 – SM City Pampanga
April 21 – SM City Tarlac
April 22 – SM City Baguio
April 28 – SM City Cabanatuan
April 29 – SM City Baliwag
Castaway Music Festival Artist/Band Line-up
Let's hear it LIVE from the country's most wanted top artists/bands such as Ely Buendia, Parokya Ni Edgar, Rivermaya, Gloc-9, Sponge Cola, Silent Sanctuary, Ebe Dancel, and lots more. Pump up the volume with the nation's hottest and favorite DJs dropping sick beats featuring Asian DJ's, Jekey (Hong Kong), La Crème (Thailand), KC Plays (Indonesia); and of course the Philippines' best DJs including Ace Ramos, Mars Miranda, Tom Taus, Katsy Lee, Patty Tiu, and Ron Poe!
Tags 2017 concerts2017 music festivalsaprils 2017 concertscastaway music festivalcastaway music festival schedule
Get the Latest Concert Updates