iKON Live in Manila 2018
iKON Live in Manila on November 11, 2018 at the Mall of Asia Arena. iKON 2018 CONTINUE TOUR in Manila is presented by Pulp Live World.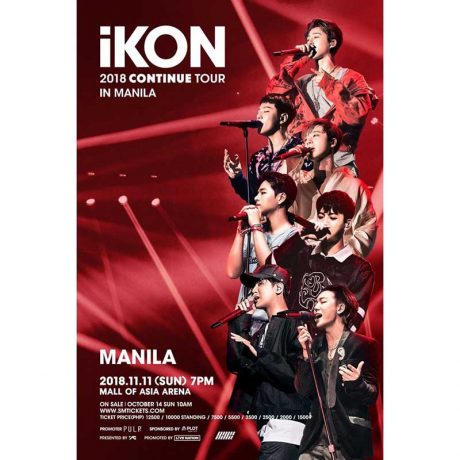 Ticket Prices:
VIP Soundcheck Royalty – P15,000
VIP Send Off Royalty – P15,000
VIP Seated – P12,500
Standing – P10,000
Lower Box A – P7,500
Lower Box B – P5,500
Lower Box C – P3,500
Lower Box Limited – P2,500
Upper Box A – P2,000
Upper Box B – P1,500
*Plus Ticket Service Charge
Tickets available starting October 14, 12nn at SM Ticket Outlets or online at smtickets.com
For Royalties, and those in need of further assistance, you may email us at [email protected] or call (02)727-4957.
iKON Live in Manila Royalty Packages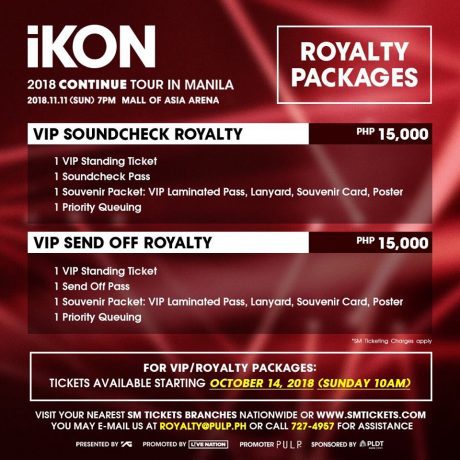 '사랑을 했다(LOVE SCENARIO)' – iKON
Tags 2018 concertsikon 2018 continue tour manilaikon live in manilaikon live in manila ticketsikon manila concert 2018kpop concerts 2018november 2018 concertspulp live worldsm tickets
Get the Latest Concert Updates