Nam Joo Hyuk's First Fan Meet in Manila Was A Night To Remember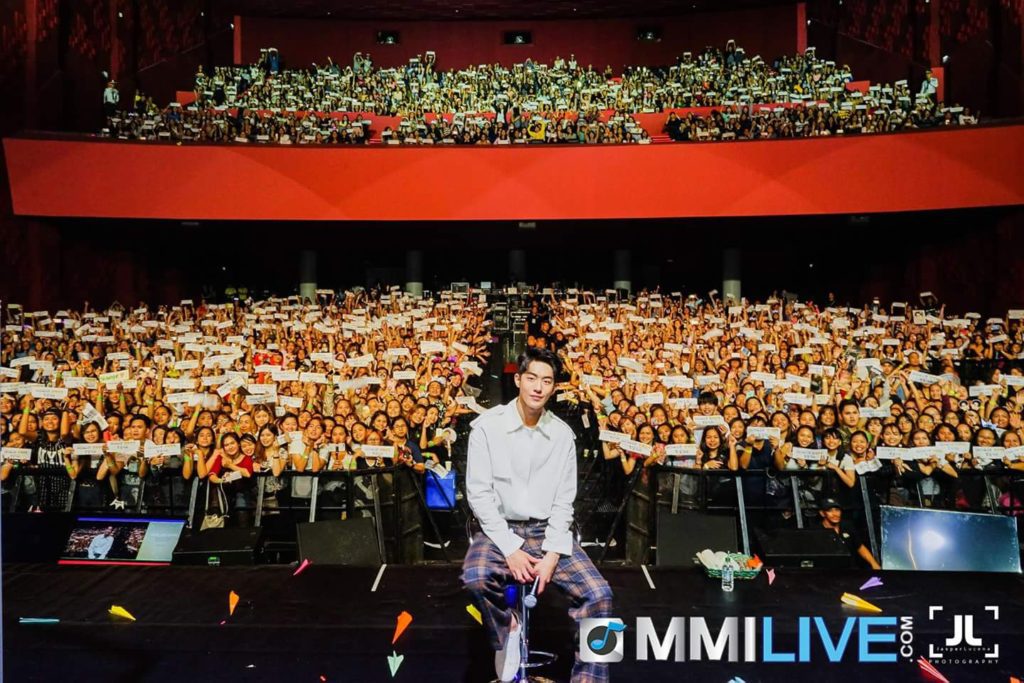 It was a memorable Saturday night for Nam Joo Hyuk's Pinoy fans.
More than 4,000 fans gathered at the KIA Theater to catch a glimpse of the South Korean actor in the recently concluded 'Weightlifting Fairy,' a K-drama series on ABS-CBN.
Nam Joo Hyuk's first-ever fan meet in Manila was a huge success. Various programs were organized during the event and let him and his fans interact and have fun. The South Korean actor charmed fans by doing fun games with them, giving them hugs and roses, and singing songs. Screams erupted around the KIA Theatre throughout the program, especially as the actor also sang a few lines of Coldplay's 'Yellow' and the audience joined in. He shared stories about his childhood and his career, sharing that he had started out as a basketball player before moving on to modeling and then to acting.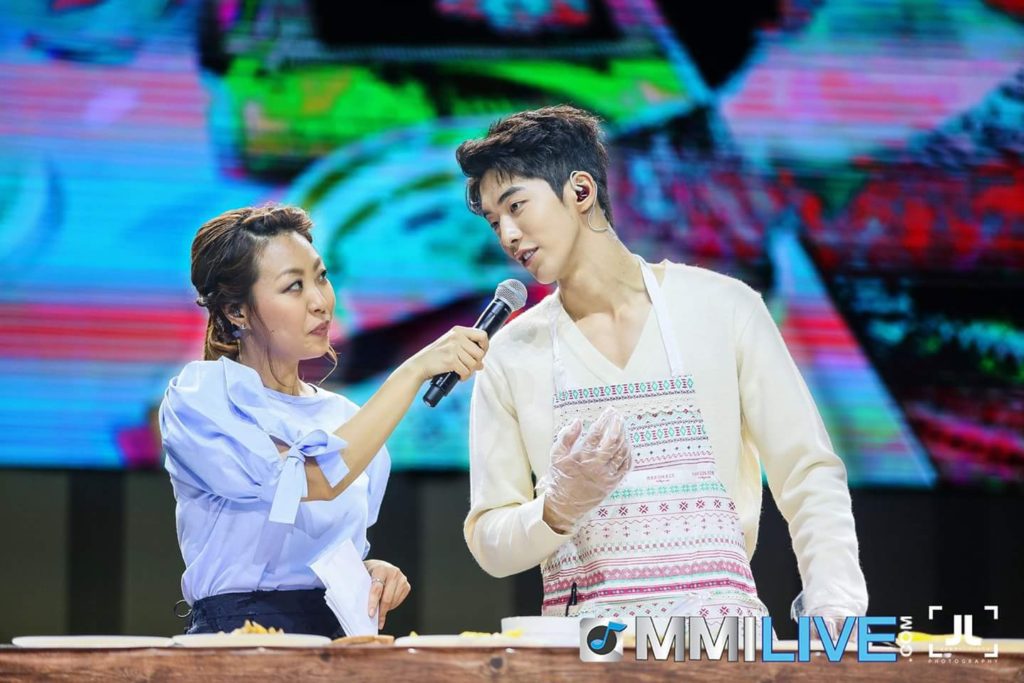 The popularity of Nam Joo Hyuk, who also starred in Cheese in the Trap and Moon Lovers: Scarlet Heart Ryeo was evident with how fans crowded the whole theatre, trying to take a photo of him, getting his attention using creative homemade banners and cards. He appeared to be rather shy and during the interview portions, where he said that he was pleasantly surprised by the number of fans who came to see him for this event.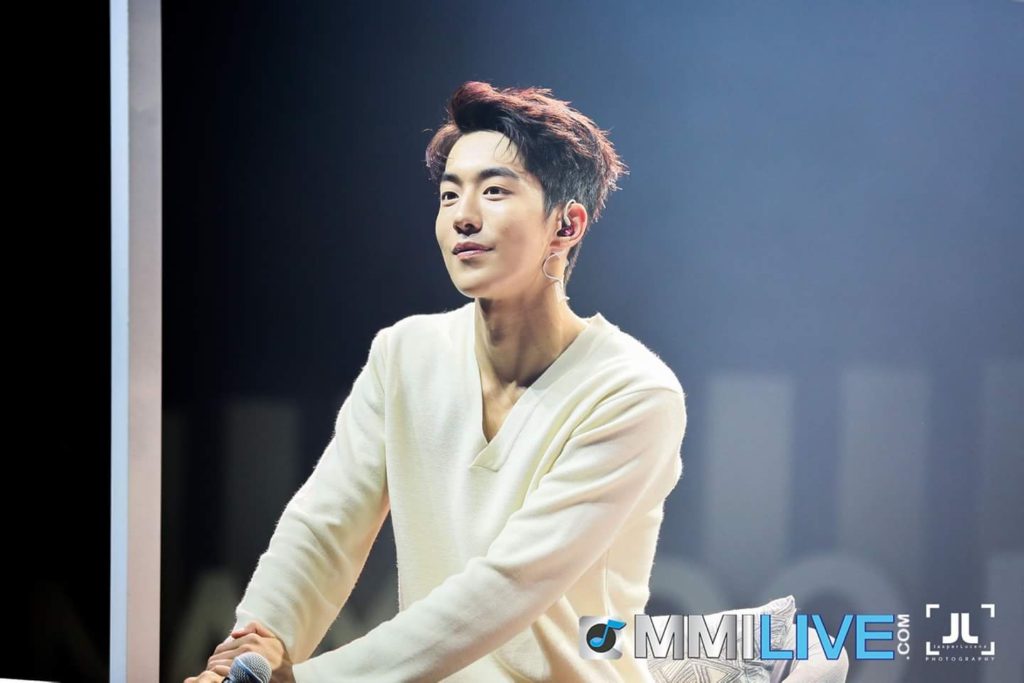 During the event, the actor recreated scenes from his recent drama The Bride of Habaek, in which he played a charismatic Water God. He also made gimbap (seaweed rice rolls) for his fans. The crowd went wild while Oppa Joo Hyuk took his time to answer the question "What is your charm?" His answer was his height. Most the fans is screaming that it's his eyes, while some screamed "abs!!!", and others yelled "smileeeee".
Touched by the fans, the actor shed tears, promising to be back. We don't know when, but we certainly hope he wouldn't make us wait too long. After all, we are still trying to cope with the withdrawal symptoms of not seeing him after his fan meeting last weekend. "I will say goodbye here with my last performance and I hope we'll be happier when we meet again." Joo Hyuk ended the night with a song called 'Baekya' (White Night) by Zitten.
Nam Joo Hyuk shared that he is in the midst of preparing for a new drama and hope everybody will anticipate it. Fans of Nam Joo Hyuk do stay tune for his upcoming works! The Water God promised to be back in Manila, and then the fans went wild and crazy in love with him,truly this man is "suwweeeg."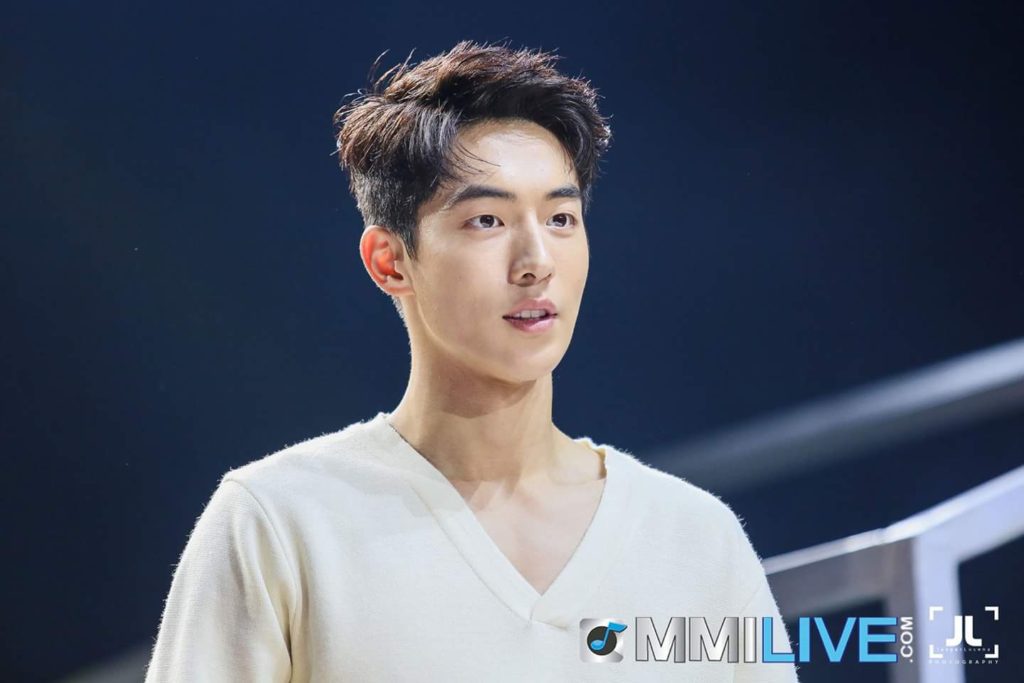 Photos by Jasper Lucena
Write up by Jerrami Voluntad
SPECIAL THANKS TO MMI LIVE
Tags Nam Joo HyukNam Joo Hyuk Fan Meet ManilaNam Joo Hyuk ManilaNam Joo Hyuk Review
Get the Latest Concert Updates