Wanna One Soaring High for the Last Time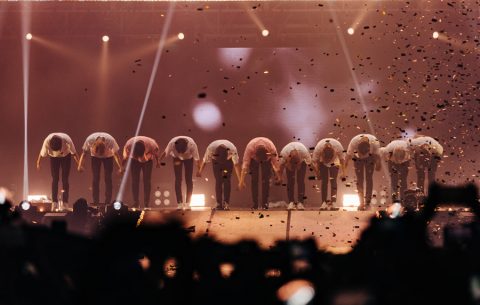 Wanna One puts on a show for their first and final concert here in Manila. The 11 member K-pop boy band which is comprised of Kang Daniel, Park Ji-hoon, Lee Dae Hwi, Kim Jae-Hwan, Ong Seong-Wu, Park Woo-jin, Lai Kuan-lin, Yoon Ji-sung, Hwang Min-hyun, Bae Jin-young and Ha Sung-woon. The group was formed through the 2nd season of the reality show in South Korea Produce 101.

This will be Wanna One's first and final concert as they are set to disband on December 2018. But till then, they want to leave their fans memories which can be treasured forever. Opening its show with the message "One sound, One heart, One dream", Wanna One got to experience the hype of Filipino Wannables (Wanna One's official fandom).
PH Wannables screamed from the top of their lungs as the boy group kicked off their performance with their songs "Energetic, Never and Burn It Up". After performing as a group, they also indulged their fans with their sub unit and solo performances. Fans enthusiastically sang along to their songs, yelling fan chants and waved their light sticks non-stop.
The group also made sure that they interact with their fans by speaking in Filipino. The members made the hearts of Filipino fans swoon with the lines "Wannable, Akin ka na lang", "Wannable, baby ko. They also pampered their fans with finger hearts, unlimited eye winks and non stop "Aegyos" (cute display of affection).
The majestic stage set up definitely matched their impeccable stage presence and once again proved as to why they are the winners from Produce 101. The boys graced the stage and showed their singing skills and their perfectly choreographed dance moves with their songs " Boomerang, Beautiful and I Wanna Have".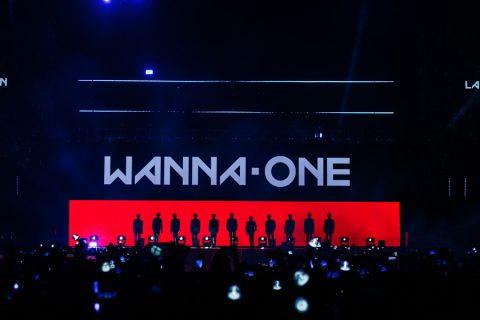 A Kpop concert wouldn't be complete without a fan project. PH Wannables made sure that the group can take good memories back home. During their song "Always", Filipino fans prepared a banner as they emotionally sang along to each and every word. It was an emotional roller coaster as you'll feel happy, excited and sad at the same time. PH Wannables also sang a Happy Birthday song for the maknae "Guanlin"
As the concert came to an end, each member expressed their profound thanks to their fans. The boys extended their deepest appreciation to their fans who supported them since day 1 till now. We also wish them the best as they are set for their individual activities soon. Good luck to your future endeavors, Wanna One!
Special Thanks to Pulp Live World
Photos from Pulp Live World
Tags pulp live worldwanna onewanna one live in manilawanna one manila concert
Get the Latest Concert Updates