Seventeen Shines Brighter than Ever in Manila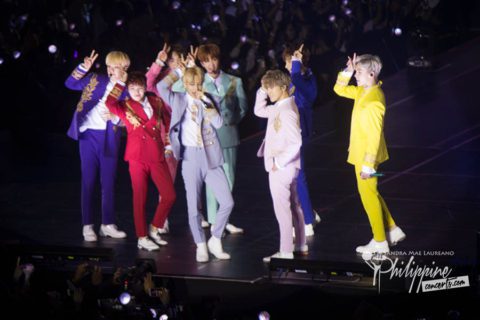 October 6, 2017 – Seventeen recently finished their first ever world tour titled Diamond Edge and the MOA Arena was lucky enough to be its final stop. Presented by MMI Live, the highly successful show was definitely one that made it worth the time and money. Currently on a steady global rise, the thirteen-member South Korean boyband showed the Filipino concert crowd their dynamic colors and talents during their impressive two-hour concert in Manila.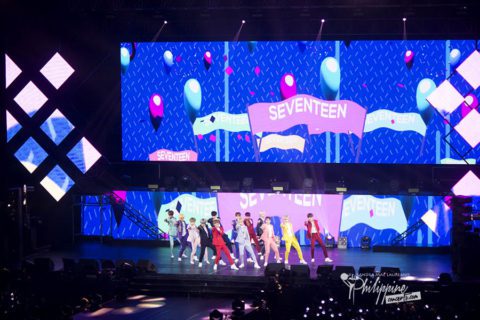 Their fans, fondly called as "Carats", came well prepared. Wielding their official lightsticks called "Carat Bongs", their member-specific slogans and pickets, they filled the Arena with intense cheers and sing-alongs all throughout the evening. The majestic rose quartz hue of their light sticks shone beautifully as the show began.
Donning strikingly colored suits and the smiles to match them, Seventeen took over the Manila stage with the upbeat, dancey tunes of "Pretty U", "Beautiful" and "Adore U". Immediately, the crowd was on their feet, singing their hearts out to the songs.
To be frank, having thirteen members performing on one stage is very overwhelming, but with Seventeen, it's a different story. The group is composed of three sub-units, each specializing in a certain field. For their Diamond Edge stage, each team got their turn to shine through their separate stages.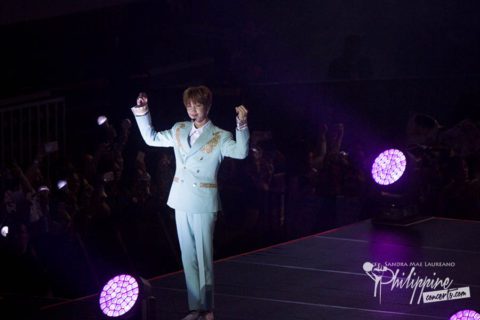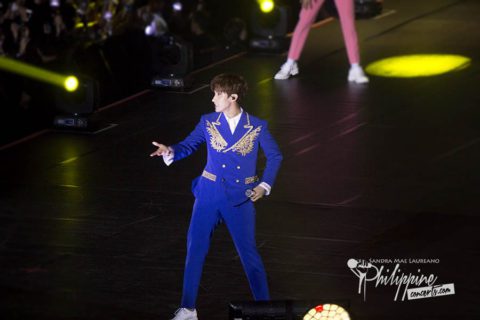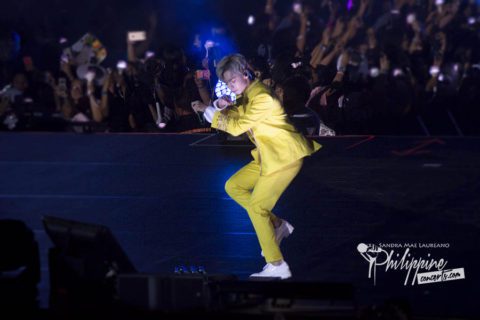 First up was the vocal unit, composed of Jeonghan, Joshua, Woozi, DK and Seungkwan, who performed a goosebump-inducing rendition of the ballads "We Gonna Make It Shine" and "몰래 듣지 마요(Don't Listen Secretly)". The hip hop team, with S. Coups, Wonwoo, Minggyu and Vernon, showed their ferocious side with"언행일치 (Un Haeng Il Chi)" and "Check In", tracks from their mixtapes. Lastly, the Jun, Hoshi, The 8 and Dino of the performance team wowed everyone with their energetic performance of "OMG" and "Highlight"
Seventeen also performed their popular singles "만세 (Mansae)", "Boom Boom", "Very Nice", "Shining Diamond" and" Healing".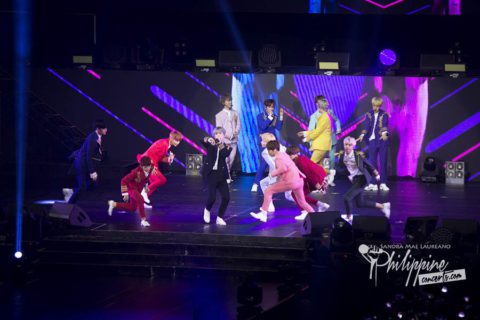 Diamond Edge Live in Manila proved to be a memorable night for Carats and Seventeen members alike. As the last stop of their 1st ever world tour, the boys did their best to liven up the stage with their powerful stage presence, synchronized choreography and their overflowing charisma. They were visibly relishing their time onstage, and giving as much attention (with lots of fan service) to the crowd that adores them.
Filipino Carats also had something special prepared for the concert. During the encore, they pulled out plastic bags to wrap around their Carat Bongs in order to form a rose quartz and serenity ocean (the official fandom color). It was such a pretty sight to behold, and even the artists saw it from the stage.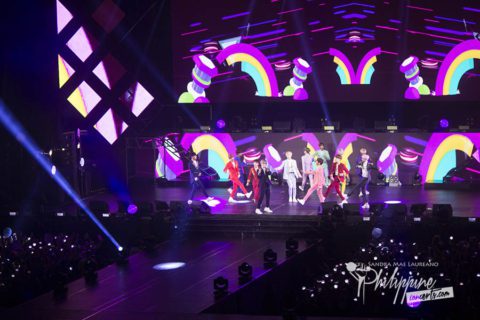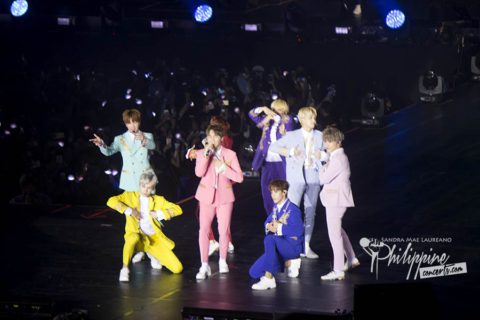 Each member had their turn to speak before officially closing the concert. Throughout the concert, there was a translator on standby, making it more convenient for the members to communicate in Korean and for the fans to understand what they were saying. Seventeen's gratitude towards Carats was overflowing. They were also eager to show more of their talents and hope to come back for another concert in Manila next time.
"For all the love you gave us, we promise to pay you back. Please look forward to our future comebacks," DK said. Hoshi even joked, "Because of your love and support, I got fat" to which everyone laughed.
"From the beginning of the tour in Seoul to the last stop in the Philippines, there are many memories I will not forget. Next time we get back, we hope to have fun with more Carats next time," Junhui promised.
Vernon, who spoke English fluently, expressed his love for Filipino Carats. "We are happy to have the last stop of our world tour right here in Manila. You guys are so amazing! This is our first world tour and we couldn't have done without any of you. It was an honor to take this journey with our loving members and our loving Carats. Thank you so much!"
It was an emotional moment for Seventeen's leader, S. Coups, who was moved (to the point of getting teary-eyed) by the crowd's tremendous support. He admitted, "Every day of my life is meaningful, thanks to Carats. If you promise to stand by our side, we promise to stand by yours too." He also thanked the sponsors and the staff involved in making the tour possible.
Special thanks to MMI Live and cheers to another successful show! Hoping for more K-pop concerts in the future!
by Sandra Mae Laureano
Tags kpop concertsmmi liveseventeen diamond edge tourseventeen live in manilaseventeen moa arena
Get the Latest Concert Updates