A Superb Comeback: Super Show 7 in Manila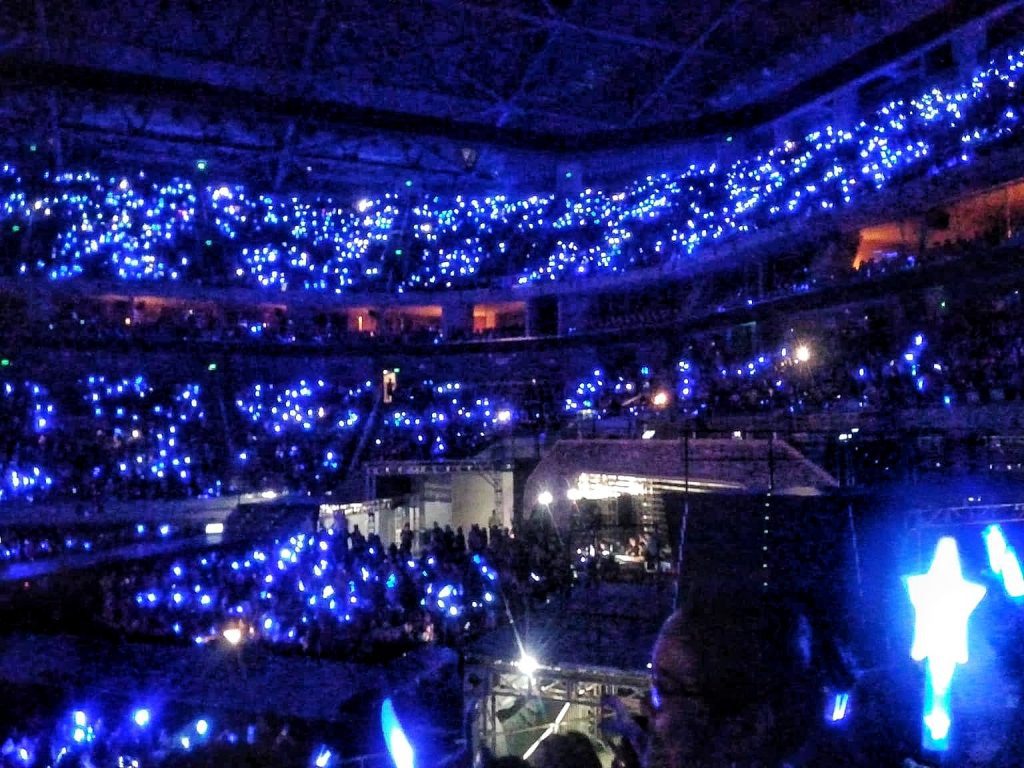 A few members less but still a superb group nonetheless – South Korea's Super Junior graced the Mall of Asia Arena for their Super Show 7. Leeteuk, Heechul, Yesung, Shindong, Eunhyuk, Donghae, and Siwon once again proved that they are indeed legendary Kpop Idols.
Also known as SuJu, the group was in hiatus for quite some time while some members completed their military enlistment. After waiting for 5 years, fans were extremely excited to meet their oppas once again.
The Everlasting Friends (ELF) fanclub gathered at the Arena as early as 5AM to prepare fanprojects, including a flashmob dance number. They also distributed starter kits for the "Titas of Manila," as the fandom would jokingly refer to the ELFs who have now grown older, along with SuJu who have been around for 13 years.
Leeteuk, the group's leader, lovingly wrote a letter to ELFs, "The childish young idols have become the big seniors in the K-pop scene. The same girls who have listened to Super Junior and have always cheered for Super Junior became college students, someone's lady, and a child's mother," which every ELF can totally relate to.
SuJu compressed their 13-year long discography into a few hours, performing tracks mostly from their "Play" album. They even dedicated a song to ELFs titled "I Do". Of course, a Super Junior is not complete without hit songs " Mamacita," Mr. Simple," "Bonaman," and "It's You", as well as recent releases "Black Suit" and " Lo Siento". Their powerful vocals shone through with the song "One More Chance" written by Donghae.
Throughout the concert, the spotlight was also given to the dancers who performed some of their hit songs "U," "Oppa Oppa," and "Can You Feel It?"
During their Ment (which was actually more like an introduction), rather than the usual set-up which involves a translator, SuJu had real conversation with their Filipino fans in Tagalog and even had their own hugot lines.
Shindong: Magandang gabi po sa inyong lahat! Ako po ang inyong Lodi!!! So…. sino ako? Fans: SHINDONG!!!! Shindong: KABOG! Ako ang inyong Lodi, si Shindong!!! Wag mo akong mahalin kasi, kas mamalin kita! Na-miss ko kayo! Salamat!!!! #SS7Manila — PULP Live World (@PULPLiveWorld) June 30, 2018
Donghae: Namiss niyo ba ako? Ang tagal na naming di pumunta dito. Sobrang masaya ako na nandito ako! –PULP Live World (@PULPLiveWorld) June 30, 2018
During their song "Shining Star", SuJu lived up to their title as Kings of Fanservice and made sure they interacted with their fans – running around greeting every section of the Arena. Eunhyuk and Donghae were also seen taking some selfies.
SuJu ended their concert with a promise to return to Manila with the other members. Super Show 7 has showcased not just the groups' talent but also how they love and treasure their Filipino fans.
Siwon: Love is a souvenir. Never let it be forgotten. Thank you for showing us how much you love us! Next time we come back, it'll be all of the members. We'll have a comeback very soon. God bless the Philippines.#SS7Manila — PULP Live World (@PULPLiveWorld) June 30, 2018
Donghae: I really wanna come here every year! We'll come up with better songs and better albums. We'll be back soon, baby. I love you so much #SS7Manila — PULP Live World (@PULPLiveWorld) June 30, 2018.
One fan remarked that the concert was not a typical meeting between an idol and a fan, but more like of old friends catching up. Looking forward for the next Super Show where we can laugh and sing along with these oppas again. As Leeteuk always says, "there's no end, only an and."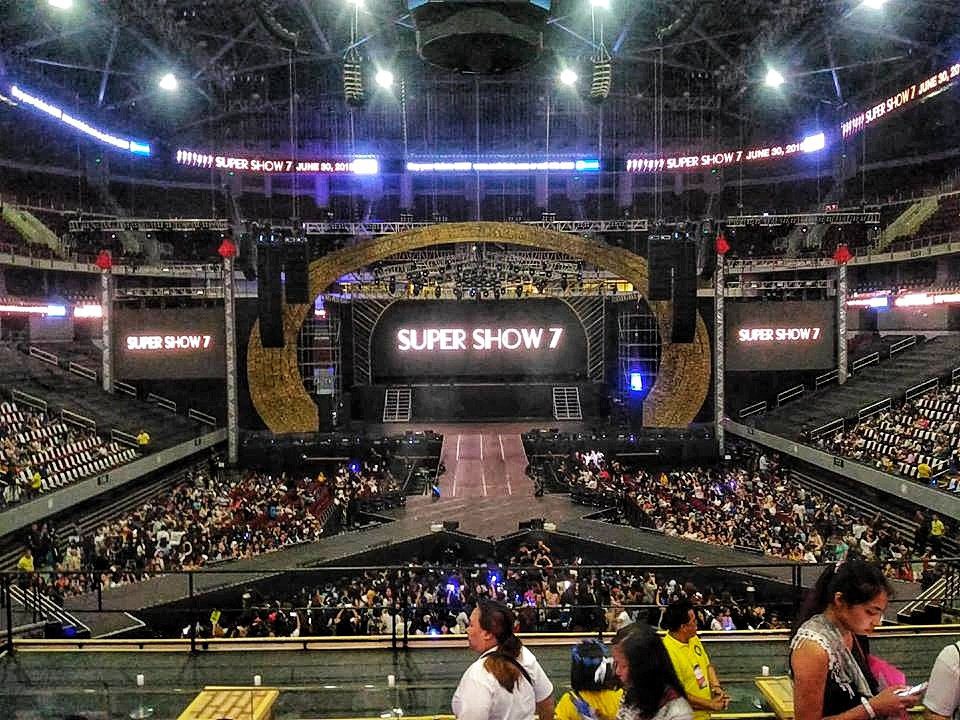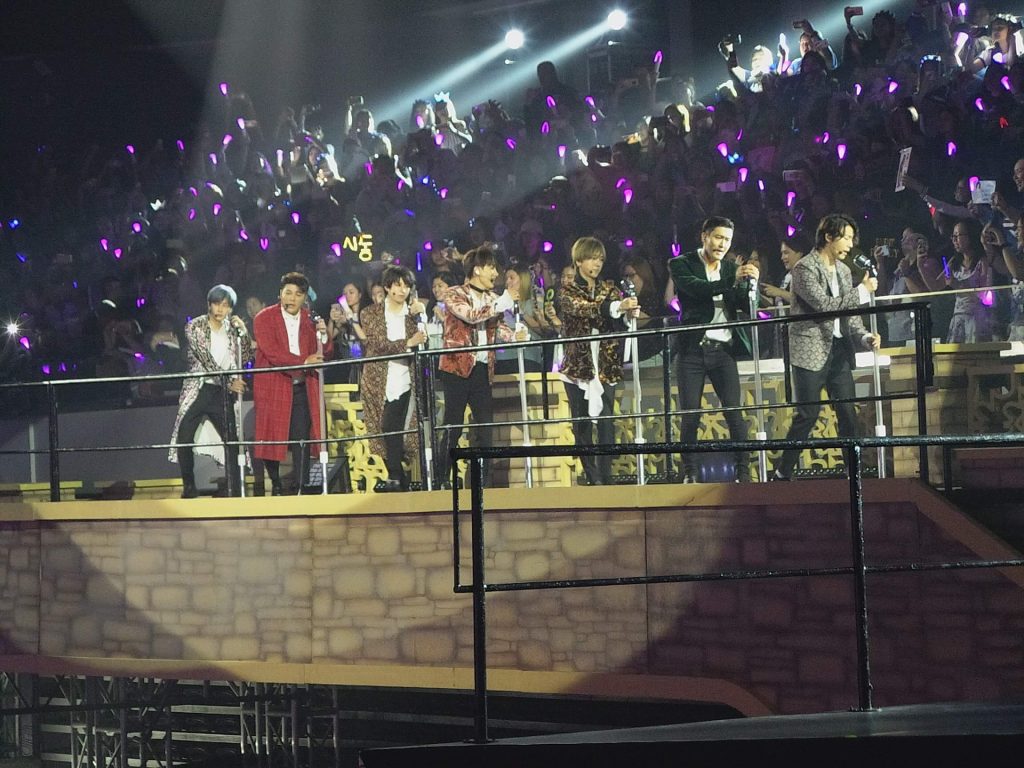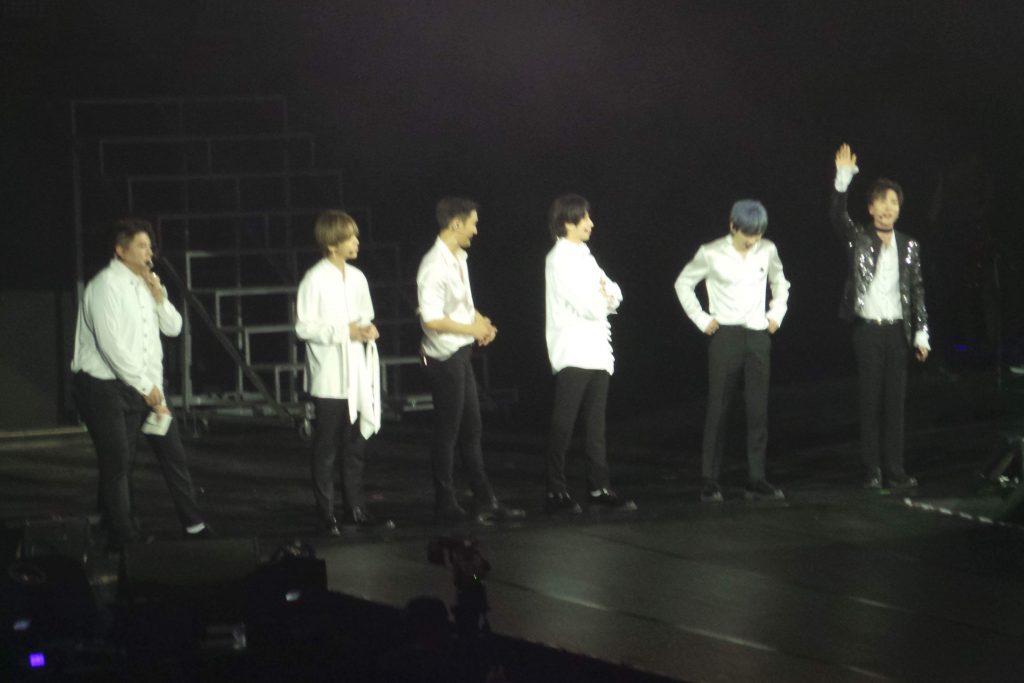 SUPER THANKS TO PULP LIVE WORLD
By Gellie Jam Alonto
Get the Latest Concert Updates