What You Missed – Goo Goo Dolls Live in Manila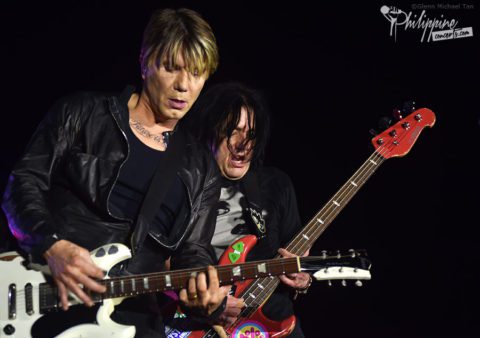 It took them quite a long time to perform in Manila, and damn well they did, finally. Goo Goo Dolls frontman John Rzeznik said so himself, that the band could have gone here earlier to perform before the crowd of Nineties kids–by age and at heart–presumably during a more youthful and energetic time, and maybe even having either original drummer George Tutuska or his successor Mike Malinin in tow. But that night in Araneta was no time and place for regrets, not on the part of the band and the devoted fans who showed up to make the night successfully memorable.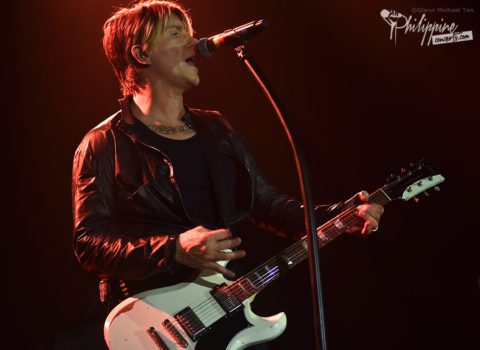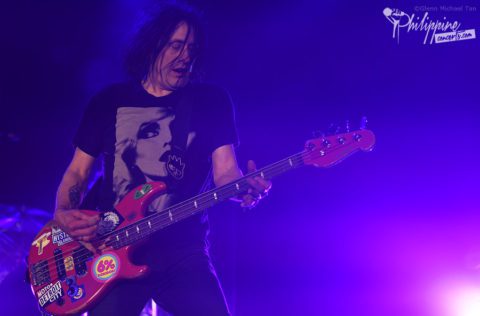 What fans usually miss in such potential never-again and much-awaited performances are the smallest of talks taking too long to arrive, of past glories and hopes for the future (they played a few songs from their 2016 offering Boxes) , and even expressions of overwhelmed gratitude for fans who waited. If the Goo Goo Dolls ever play before a Manila crowd again, the chances of hearing anecdotes such as Rzeznik's pants catching fire are very low. Backstories–of "Name" with Rzeznik's first wife and being down and out in the music scene right before the breakthrough success, about "Come To Me" being about his current wife and being mushy about it–tend to be intimate moments between the performer and the audience that has a feel that can never be captured in a shaky video everyone else would likely have in their phones.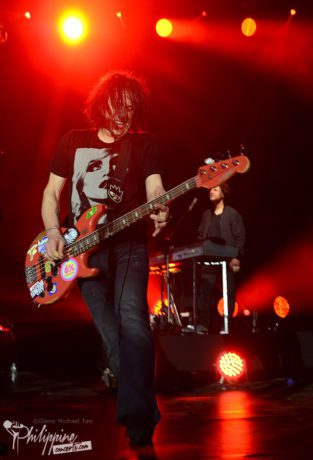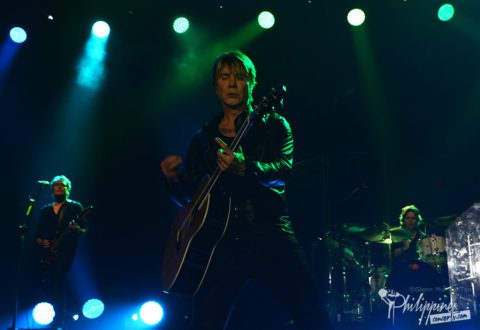 And there are the alternate arrangements of popular songs. The wonder of how it could be someone's first time their favorite song rendered live differently but amazingly can never get old. Hearing "Name" or "Iris" with different endings, or how the band suddenly dished out a solos each for a saxophone and a harmonica during "Broadway" are just a few highlights of that night that made fans review their bucket lists with a sigh of satisfaction.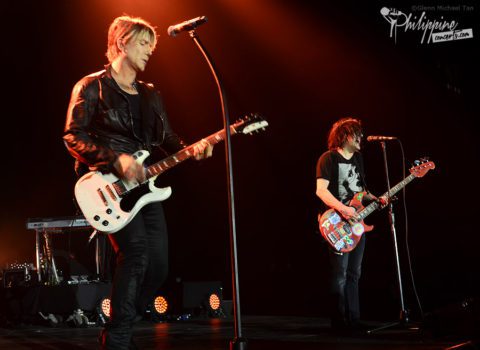 Special Thanks to RandomMinds Productions
Photos by Glenn Michael Tan
Written by Peter Tom Tolibas
Goo Goo Dolls Live in Manila Setlist:
-Over and Over
-Long Way Down
-Slide
-Big Machine
-Rebel Beat
-Here Is Gone
-Black Balloon
-Smash
-Bring On The Light
-Name
-So Alive
-Naked
-Before It's Too Late
-Better Days
-Stay With You
-Already There
-Free Of Me
-Come To Me
-The Pin
-Sympathy
-Iris
-Broadway
Encore
-Give A Little Bit
-Long Way Home
Tags gmtangoo goo dolls live in manilagoo goo dolls manila concert photosgoo goo dolls smart araneta coliseumrandomminds production
Get the Latest Concert Updates