iKON sets Manila Ablaze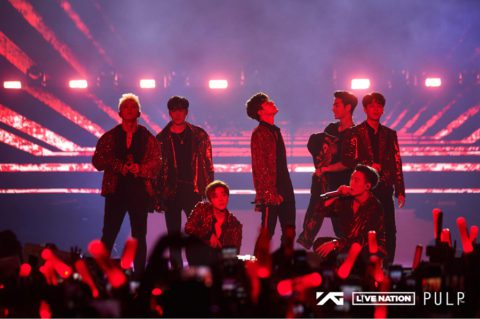 The MOA Arena turned into an ocean of flaming red as iKonics, the fans of Korean idol group iKON, filled the venue to full capacity last November 11. There was no dull moment as the group partied it up from the first song all the way to the encore with infectious energy that had the audience on its feet for more than two hours.

Fans from all over the country gathered around as early as six in the morning. The sweltering heat and humidity did nothing to dampen the festive atmosphere. An air of excitement was palpable as the fans assembled – dressed in red and black and holding an impromptu pre-concert party as loudspeakers played the groups hits outside the venue.
The explosion of pyro fountains and the heavy brass synths of "Bling Bling" signaled the beginning of the night, followed by dance tracks "Sinosijak," "and "Rhythm Ta", a three-song combo that had the crowd in a frenzy, much so that that the group had to ask the audience to move back a bit and stay safe.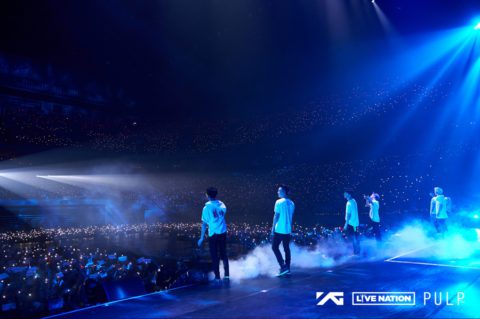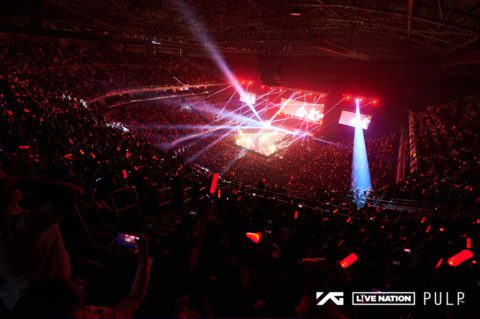 Member Jay shared his special connection to the Philippines during individual introductions, having lived in Davao for seven months while in high school. He mentions fondness for local beer and barbecue from the Davao crowd-drawer Penong's. BI (Kim Hanbin) also mentioned the presence of his mother and younger sister in the audience.
iKon divvied up for special stages throughout the night. Vocalists Jay, June, Song, DK, and Chan serenaded with "Perfect", Bobby performed the lovestruck but friendzoned themesong "Tendae", and BI entranced with his hypnotic "One and Only" number.
The arena resounded with the massive sing-along to "Love Scenario", undoubtedly the group's biggest domestic hit and dubbed as the national anthem of children. Recent releases "Goodbye Road" and "Killing Me" followed after.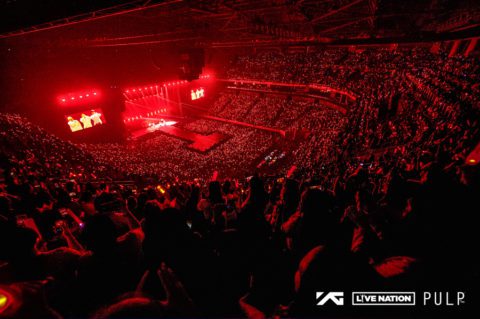 The ocean of more than 12,000 red Konbat lightsticks was replaced by rainbow colors for Iridescence, the fan project organized by Filipino fans to show the group some love, and to bookmark the night in their memories. After all, this is iKON's first concert in Manila which fans waited three years for, even five for those who were fans during their reality show days.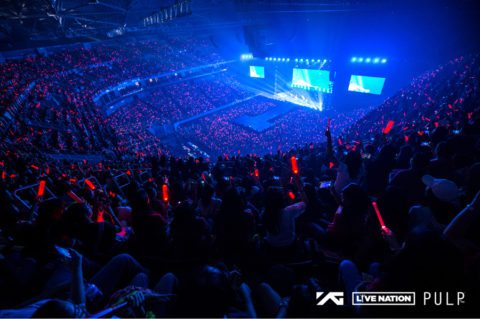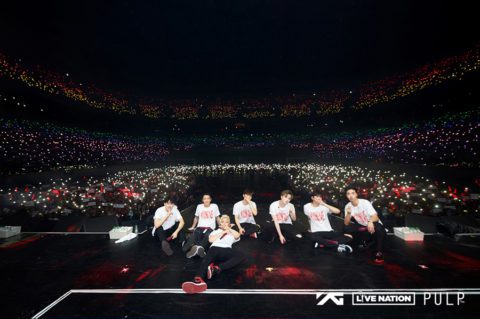 The concert ended like how it began – both the group and iKonics erupting with energy, deafening screams from each side of the stage, Konbats moving to the beat, and fans jumping as if the next day wasn't a Monday. That only leads us to conclude – there's no party like an iKON party.
Special thanks to Pulp Live World
Write up by Marijo Endriga
Tags ikon 2018 continue tour manilaikon concert reviewikon live in manilapulp live world
Get the Latest Concert Updates