From YouTube To Fame
Red Roses Tour: AJ Rafael live in Manila Concert Review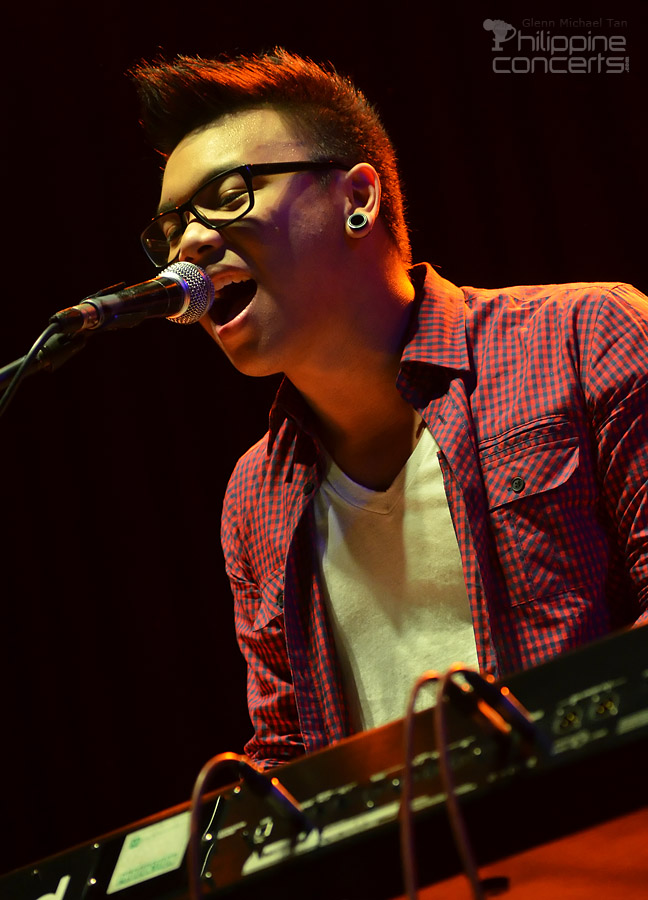 Filipino-American, singer, songwriter and YouTube sensation AJ Rafael ended his Red Roses Southeast Asian Tour last January 18, 2012 in Manila and performed 2 shows together with his band at the Music Museum.  Initially it was a one night show only but due to demand of the public, promoter Monsoon Productions added one more show (5PM & 8PM). Thanks to YouTube for being part of his success to make independent artist like AJ Rafael to enter the music industry and share his stuff. It was my first time to watch a concert here and I can say that there are literally no bad seats at all. I didn't know beforehand how personal and intimate AJ and his band would get with the audience and allows food to be brought in or delivered. His concert has been long anticipated by many of his Filipino fans. The excitement of the young fans and teen at hearts were pretty obvious to finally see the man who has 393,000 YouTube subscribers.  Some of them brought personalized banners hoping that AJ would notice their efforts.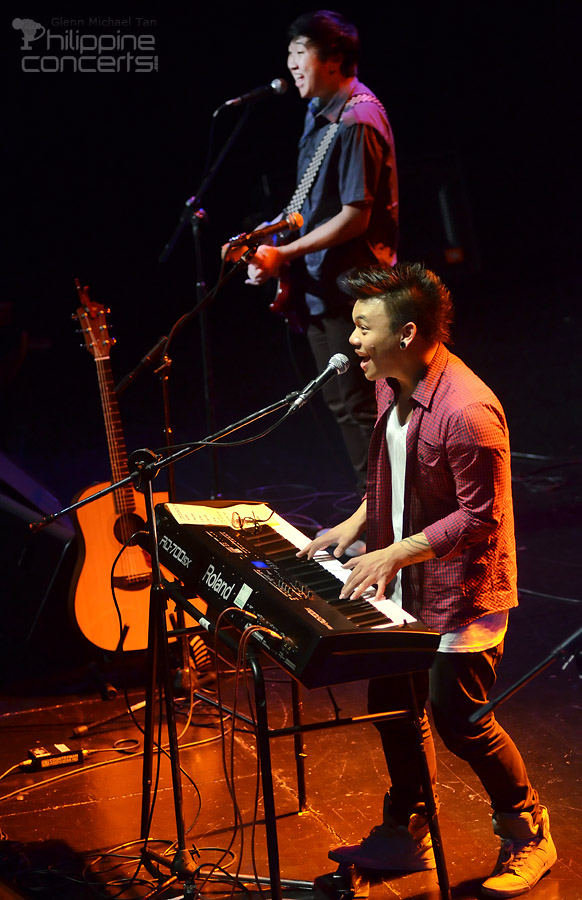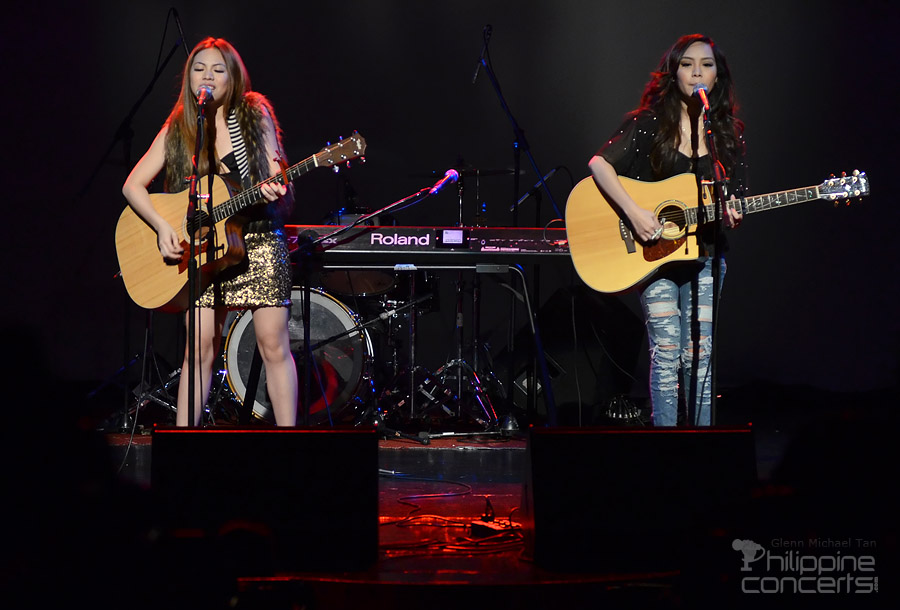 We're treated first with the lovely music from acoustic sensations Krissy and Ericka. They performed mash ups of Superbass and California King Bed and followed by two of their original compositions and another pop mash up. There's a short break to prepare for the set of AJ Rafael and his band. A video played on screen showing the adventures of AJ Rafael, Noah Bartfield, Andrew Rhim, Danny Morledge, Krissy and Ericka. The audience went wild during their first appearance on stage. It was roughly a 90-minute show full of extraordinary talent from AJ Rafael and his band. The crowd was definitely into it. Fans looked at each other in amazement. That was the moment that people realized how much stage presence the band truly had, like a solid brotherhood. He hit all the songs that brought him to reach what he is right now. He is so down to earth and treated the fans like his long time friends who are following his journey through social media like Facebook, YouTube, Twitter and Tumblr. He touched the songs like Emma Watson, Red Roses, Sparks Fly (with Krissy and Ericka), Without You, 500 Days, She Was Mine, We Could Happen, Here All Alone and When We Say (JuiceBox), Disney Medley and the best and most unexpected addition to the set was my personal favorite Showstopper. They waived their audience with more than good music but an epic experience!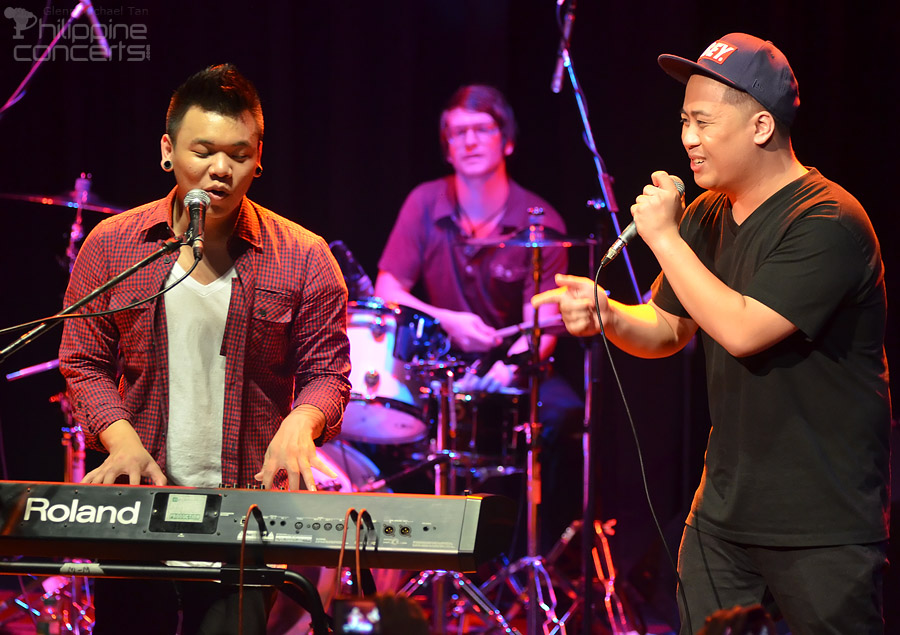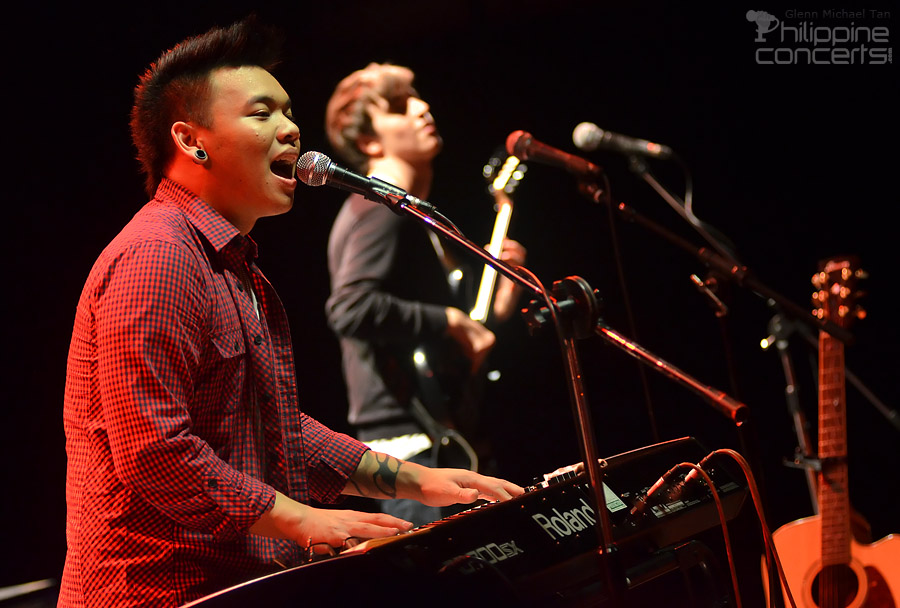 AJ Rafael and his band performed a nice set and left a very good impression. The sound system was very good from the start up to the encore set. The entire show was an opportunity to relax and take it easy while having a great time. The venue and Monsoon Productions gave a very warm feeling and a close bond to the artist. They allowed a Meet and Greet session after the concert which was a very moving and spirit-filled way to end a show.
More AJ Rafael Live in Manila Photos at the Philippine Concerts Gallery
Written by Cent Sulit
Photos by Glenn Michael Tan
Special Thanks to Ms. Wenona of Monsoon Productions
Tags aj rafael concert photosaj rafael live in manilaAJ Rafael live in Manila Concert reviewsaj rafael live in manila photosaj rafael manila concert picturesgmtankrissy and ericka photosmonsoon productions
Get the Latest Concert Updates