Bryan Adams Gives Manila A Night to Remember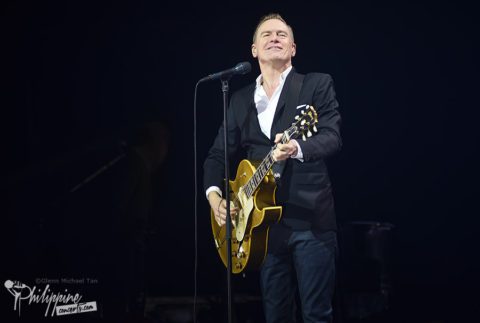 So it happened, finally. After 20 long years one of the best-selling Canadian artists in music history, Bryan Adams performed for his Filipino fans last Wednesday night, January 18, at the Smart-Araneta Coliseum. This was one of the most anticipated show for both 80's and 90's babies who grew up singing his songs.
Looking well-dressed in a black blazer, Bryan and his team took the stage with the same excitement as their fans. Fans were captivated as he performed the song from his latest album, and were delighted surprised when he played some fan favorites in between. Who would have thought that after performing "Go Down Rockin'" from his Get Up album that he will make us scream to death singing "Heaven"? Yes – Thinking about our younger years singing karaoke, getting to work off our flat notes just to sing this one beloved piece.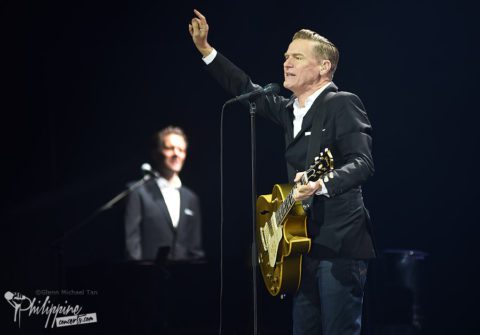 With "You Belong to Me"–his first track from Get Up album–Bryan made sure that his adherents felt the lyrics, as they sang with him. He really just wanna to say he ain't gonna let them
get away. More emotions poured out as he performed his highly popular song "Summer of 69". Everyone was hyped singing the anthem, admitting that these are the best days of their lives.
Bryan did not fail his fans who waited more than two decades to hear him again, especially since his 2012 show was cancelled. He sang thirtyone songs total, making it wait-worthy night. It was "sulit" for all Adams fan to see him again performing new tracks and of course the famous songs that made us adore him.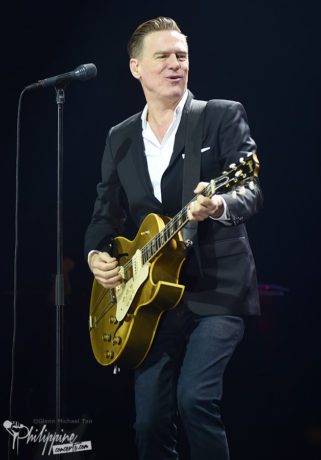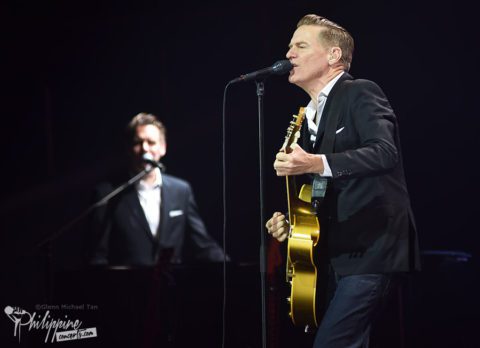 Bryan opened the show with "Do What You Gotta Do" bound to "Can't Stop This Thing We Started" from his album Waking Up the Neighbours. He also did an acoustic rendition for "When You're Gone", "Woman" , "She Knows Me", and "Alberta Bound". The highly anticipated "Straight From The Heart" was literally shook everyone's heart, then shifting to an epic "All For Love".
Bryan didn't grow old. His music, old and new, held the heart of many Filipinos through the years and through that night. He just proved once again that he is the master of his craft and an icon of his own music and style.
Special Thanks to Wilbros Live!
Written by Jo Tagudin
Photos by Glenn Michael Tan
What Bryan Adam song do you love singing?
Bryan Adams Live in Manila Setlist
Do What Ya Gotta Do
Can't Stop This Thing
Don't Even Try
Run To You
Go Down Rockin
Heaven
Kids Wanna Rock
Its Only Love
This Time
You Belong To Me
Summer Of 69
Here I Am
Night To Remember
When You're Gone
Everything I Do
If You Wanna Be Bad
Back To you
We Did It All
Somebody
Woman
Please Forgive Me
Cuts Like A Knife
18 Til I Die
The Only Thing
Brand New Day
Come On Everybody
All Shook Up
She Knows Me
Alberta Bound
Straight From The Heart
All For Love
Tags bryan adamsbryan adams live in manilabryan adams manila concert 2017gmtanwilbros live
Get the Latest Concert Updates