Day6 Live in Manila 2018
Day6 Live in Manila on October 6, 2018 at Kia Theater, Cubao, Quezon City. Day6 1st World Tour Youth in Manila is presented by MyMusicTaste.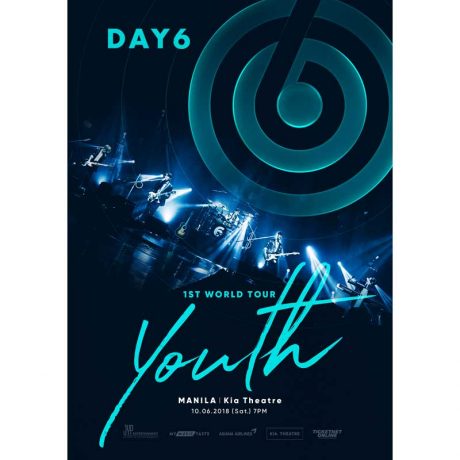 Day6 current line-up consists of five members: Sungjin, Jae, Young K, Wonpil and Dowoon.
Ticket Prices:
VVIP Standing – P11,445
VIP Standing A – P4,830
VIP Standing B – P3,465
Loge – P4,200
Balcony – P3,045
Tickets available at Ticketnet Outlets or online at ticketnet.com.ph
If you have requested DAY6 x Manila on MyMusicTaste, your unique, one-time use promo code have been sent to your MMT-registered email and phone number. Enter your promo code at checkout to redeem your 20% discount benefit!
*If you are not a MyMusicTaste member yet, join us on http://mmt.fans/ww8e and request your favorite artist's concert! You too can have access to special perks when your dream concert becomes a reality!
Tags 2018 concertsday6 live in maniladay6 manila concert 2018kpop concerts 2018mymusictasteoctober 2018 concertsticketnet
Get the Latest Concert Updates