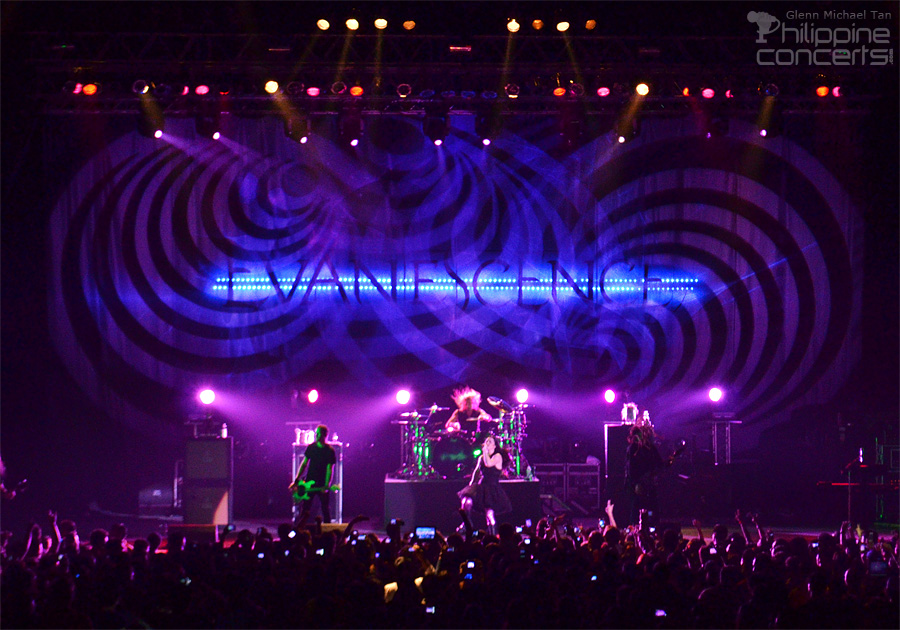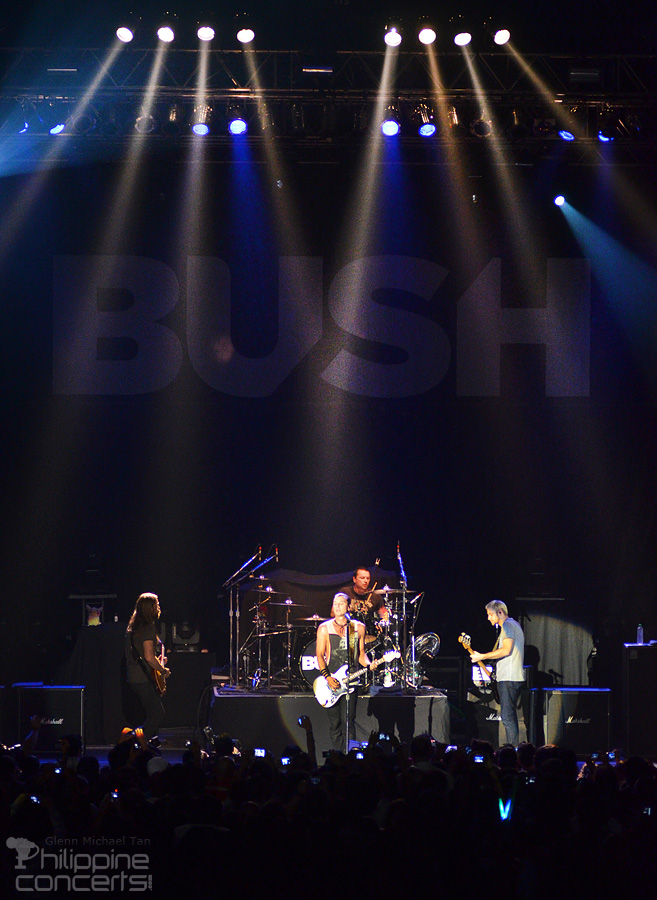 Evanescence and Bush Live in Manila concert review
The crowd got a taste of dark epic rock from Evanescence and 90s rock hits from Bush as both bands gave back to back performances last February 19, 2012 at the Smart Araneta Coliseum. After 1 ½ decade British rock band Bush with front man Gavin Rossdale returned to Manila and performed their tunes showing that they're still in the business.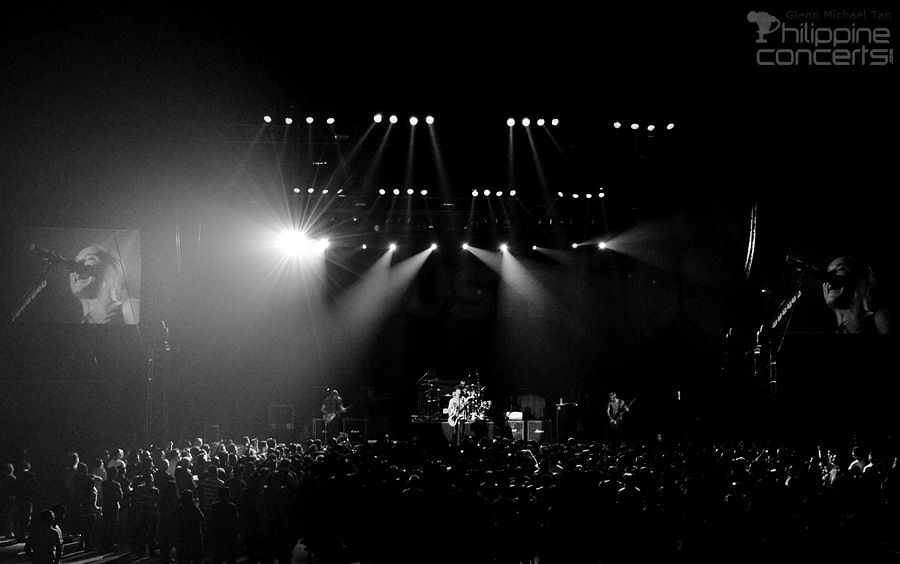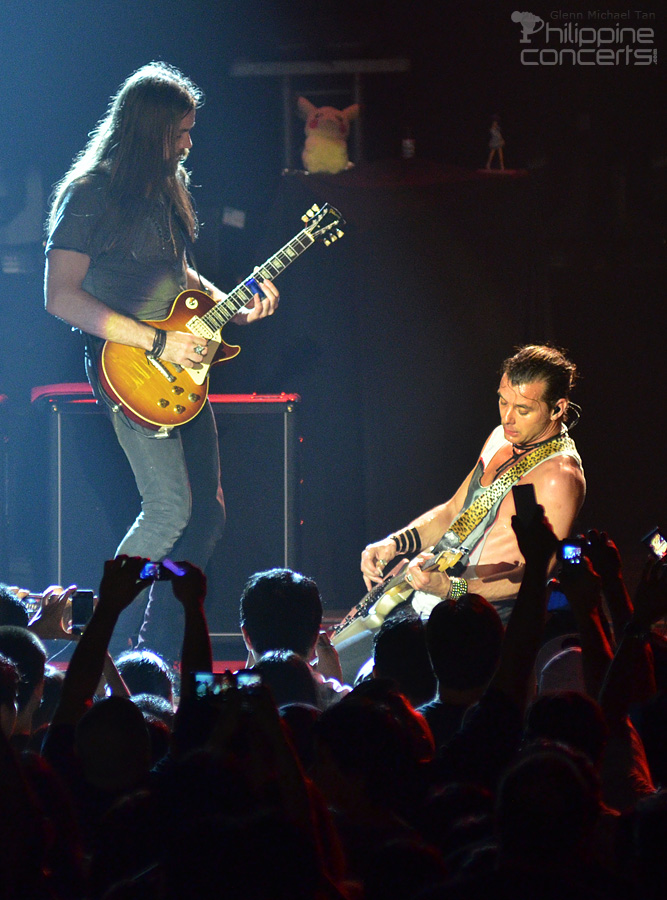 The band released their first album in 10 years called Sea Of The Memories.  With the band's name at the background, Rossdale together with his band mates took the stage at exactly 8PM and immediately nailed their first song called Machinehead followed by Baby Come Home, both of these songs were received well by the audience. Early in the set, they played one of their most successful singles The Chemicals Between Us, the reaction from the crowd was great and loud.  It's like there's no signs of a hiatus from this band.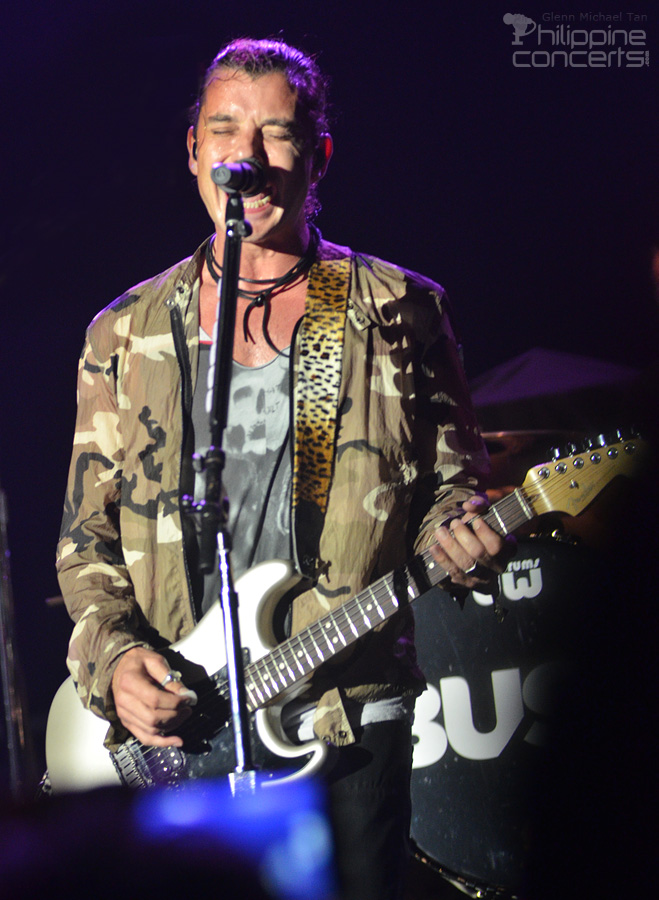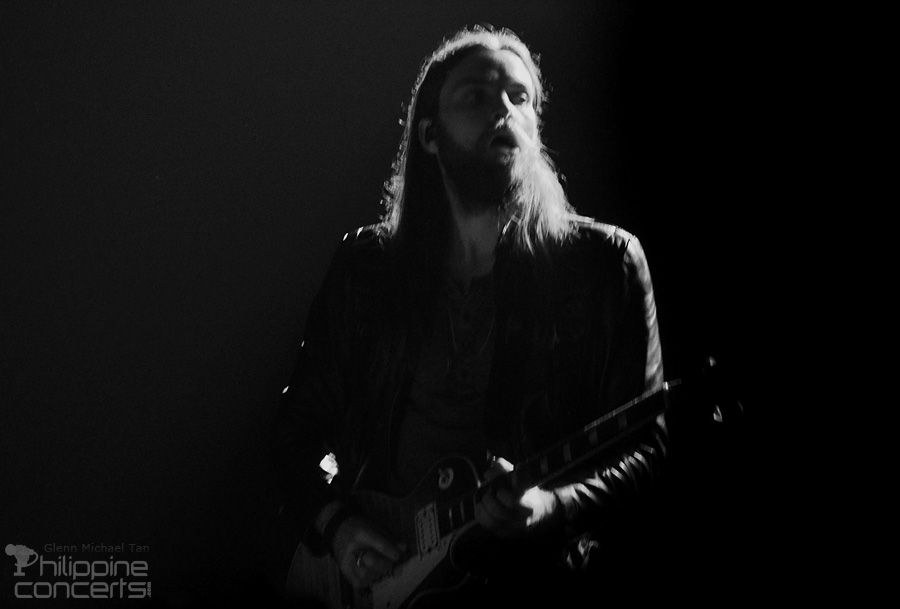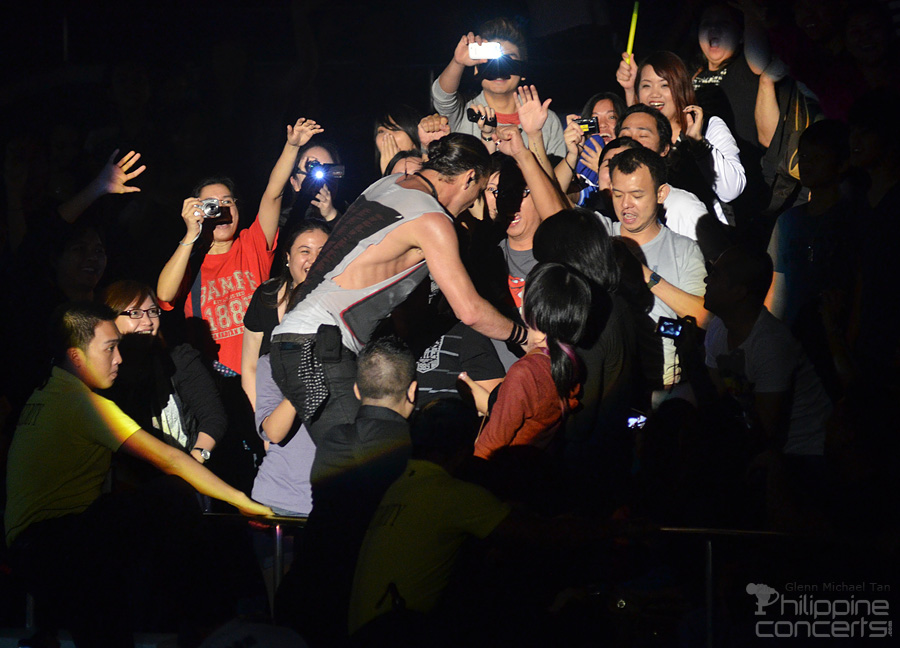 Gavin interacted well to the audience, his energy was top the notch and recognized the crowd very much. They did not disappoint the fans by performing hits such as All My Life and Greedy Fly. His voice was not drowned out by the guitars, the live audience was able to witness his soaring vocals throughout the show. One of the highlights was when Gavin went into the audience.  He left the stage and ran through the entire venue reaching the hands of the fans and singing up to the upper levels. The crowd at the upper box A and B were visibly enjoying his performance. The concert did end well as they performed The Beatles' Come Together and finished the entire set with their classics Glycerine and Come Down.  Bush thanked the audience for supporting them for years and left the stage.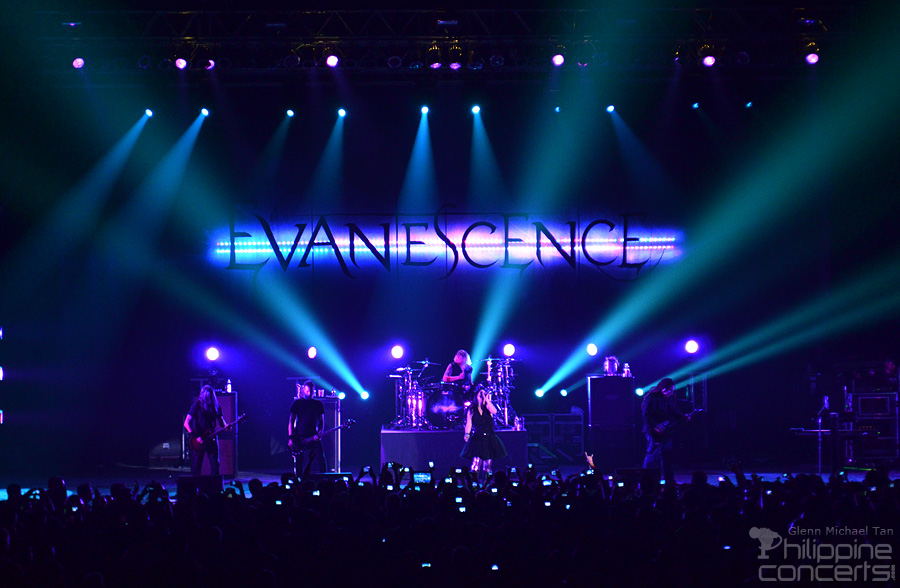 After a half hour of preparation, the main act Evanescence was ready to take stage, as the lights dimmed, the audience shouted with energy and anticipation. They kicked off their show with What You Want from their self-titled third album Evanescence.  The excitement of the audience was totally ecstatic. Up next was Going Under from their multi-platinum selling debut album Fallen. Amy Lee's operatic voice dominated the big dome. Their third song of the night was The Other Side and immediately followed by Weight of the World. Unlike Bush, Evanescence rarely talked to their audience. Still, Amy delivered with incredible amount of energy, hypnotizing and soaring vocal style, best demonstrated on their ballads My Heart is Broken and Immortal.  She sat down with her piano and did three straight songs, Lost in Paradise, My Heart Is Broken and Lithium.  It's so great seeing the softer side of Amy on her piano.