Before You Exit to Make a Difference Tonight at KIA Theatre.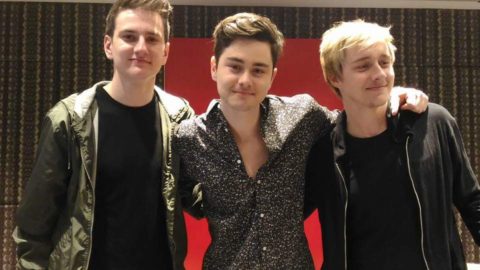 "Make a difference, before you exit." That's the motto of the Orland, Florida-based band, Before You Exit.
The American pop rock band, Before You Exit, is back in Manila for "All The Lights Tour!" Following the success of their latest EP, Riley, Connor and Toby will be taking off on their 2017 Asia Tour starting tonight in the Philippines followed by Malaysia, Taiwan, Singapore and Hong Kong.
The band is composed of the three young McDonough brothers—Connor, 22 (vocals, lead guitar, piano, keyboard, drums, production); Riley, 20 (lead vocals, guitar); and Toby, 18 (vocals, guitar, piano, keyboard)
This will be their fourth Manila gig and definitely will give "Exiters" another spectacular one-night show at the KIA Theatre. In conjunction with their return to our shores, we got the opportunity to ask Riley, Connor and Toby some questions to know them better.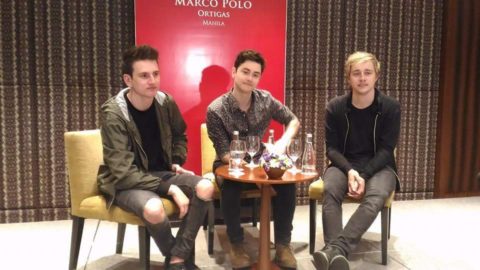 "I look at each one of them as a different player," Connor said about the dynamic between the brothers. He also said that "Every show we make it more exciting, we just wanna make sure that everybody will have a great time"
Connor, having his two brothers as band mates is a full of joy. "We all live in the same house, whereas a lot of other bands get together once a week. Whereas if we get an idea, we can just walk ten feet to the next room, the best part is definitely being with each other all the time but that can also be a negative because we see each other 24/7. In the end it's awesome though because we can always get things done and we work really well together" he said.
Regarding the changes about having a new record label, they shared that "We're still doing the same things, writing songs the same way and working with the same team. Signing to a major label has not changed the way we work, it's great to be part of such a great team." "I also remember playing the arena show with The Vamps and the energy is not like anywhere else we played. That was another career highlight for us," Riley said.
About the best piece of advice they received since forming a band is to "keep pushing forward and don't give up, it can be really easy to get one failure and quit but don't give up to make things happen" Connor said.
Their most recent song "Clouds" was one of the most difficult things they've written. Because it comes from such a special place about a very difficult situation they've been through, it took them a few months to write and record. The band is set to perform this song tonight to pay a powerful tribute for Christina Grimmie.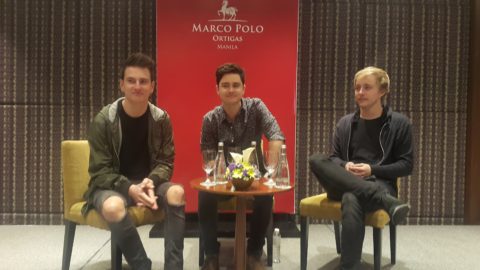 Overall, the press conference with Before You Exit was a fun experience and I truly wish them all the best with their future musical career. If you are a fan of pop music, be sure to catch Before You Exit tonight 8PM at the KIA Theatre, tickets available at the venue.
By:Cent Bernardo
Presented by MMI Live
Get the Latest Concert Updates