GA Tickets for Paramore Now Being Resold at P7859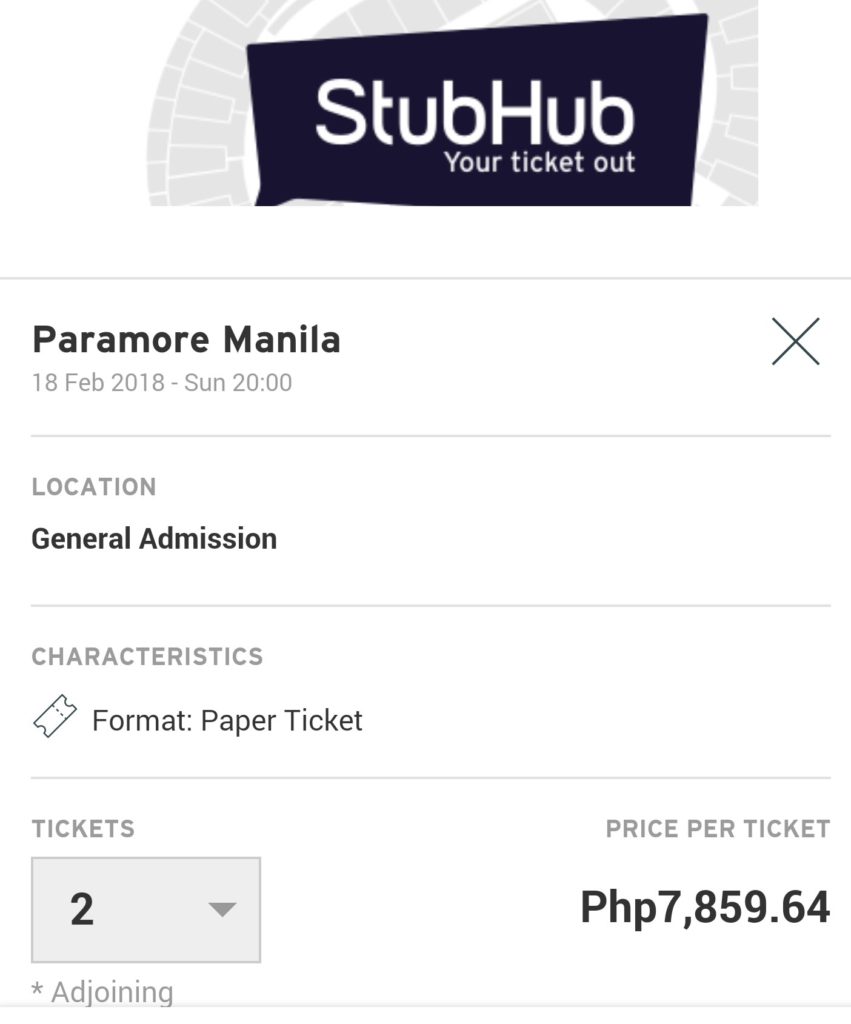 Tickets for the third show of Paramore on February 18, 2018 went live at 10am today and was reportedly sold out in less than an hour. As expected, several tickets are already being resold by scalpers at inflated price.
The prices for their upcoming concert are between P1325 for General Admission and P8000 for VIP Seated. unlucky fans should not lose hope because some tickets may still be available due to invalid credit cards and fraud.
A quick observation at the price range shows that tickets for General Admission are now being resold at P7,859.64. That's almost six times the original price. Is anyone desperate enough to fork out this much cash for Paramore?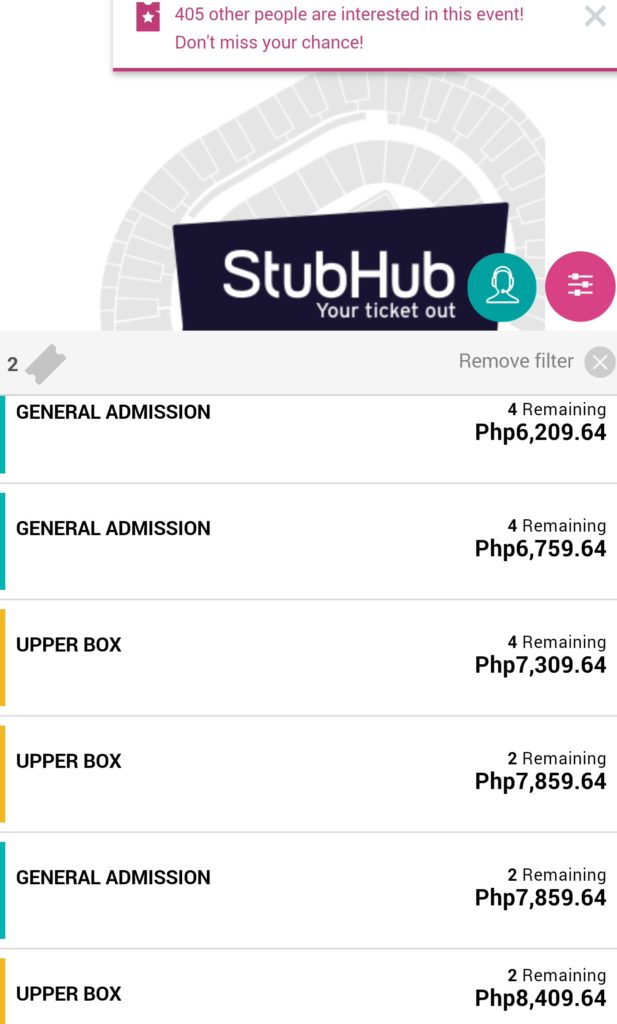 Tags Paramore manila tickets sold outParamore ticketsTour Four Paramore Manila 2018
Get the Latest Concert Updates