Pulp Summer Slam 2018
Pulp Summer Slam 2018: Of Good & Evil on May 5, 2018 at Amoranto Stadium, Quezon City presented by Pulp Live World.
Pulp Summer Slam XVIII featuring Behemoth, At The Gates, Cradle of Filth, Death Angel also with Crown The Empire, Jinjer, Attila, Crystal Lake, Nervecell and Secrets.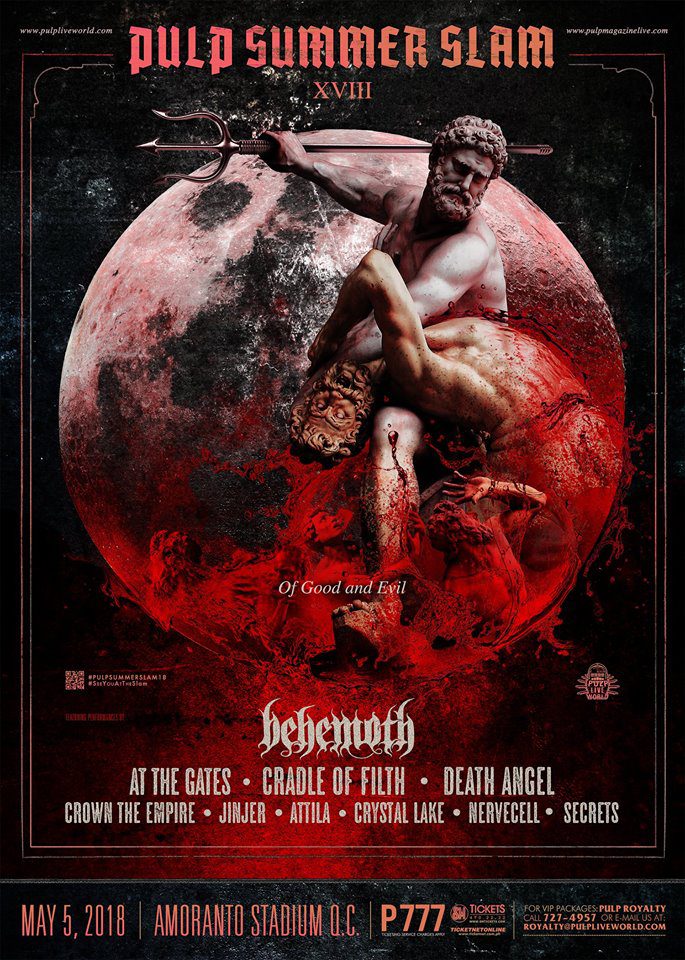 Ticket Price:
P777
Tickets go on sale on December 15 nationwide via SM Tickets and TicketNet!
Tags 2018 music festivalsat the gates live in manilabehemoth live in manilacradle of filth live in maniladeath angel live in manilamay 2018 festivalspulp live worldpulp summer slampulp summer slam xviiism ticketsticketnet
Get the Latest Concert Updates