Respeto: A Movie You Should Not Miss.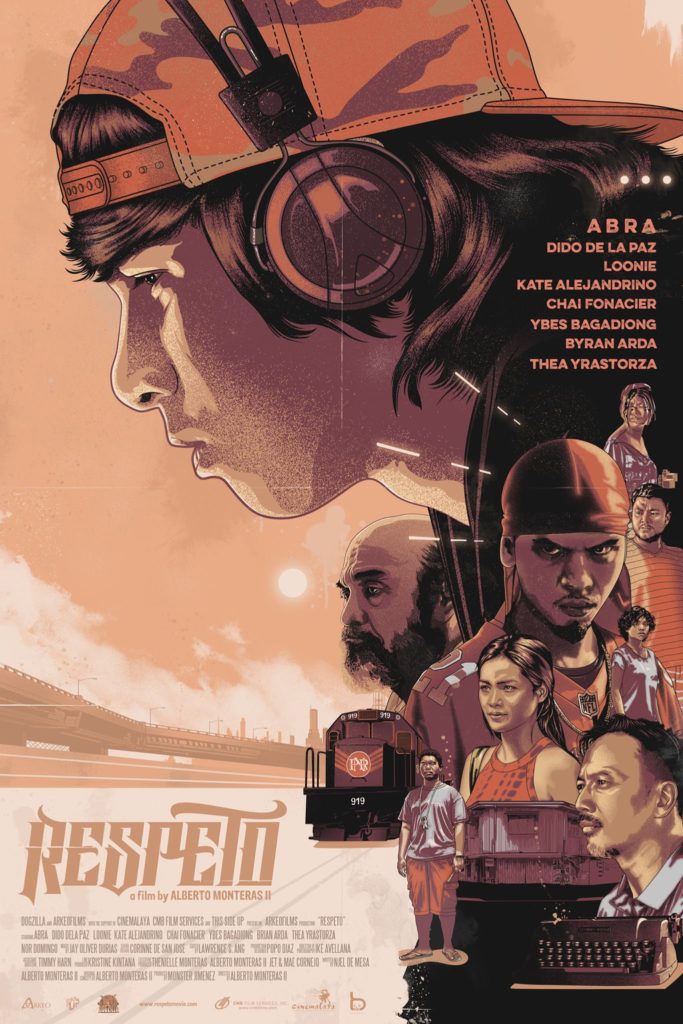 We had a chance to see the much lauded movie last night during its full house screening in UP Diliman Film Center and we were blown away. Before the screening, Rekta sa Kalye, a group of rappers who conduct street performances, took the stage to give the audience a glimpse of the booming local hip hop scene. Quite frankly, this was the proper premise to the movie we were about to see.
Hailed as the Best Film of the recently concluded Cinemalaya Film Festival, "Respeto" follows the story of Hendrix, played by Abra, an adolescent who lives and breathes in the slums of Pandacan. Embroiled in a decaying urban environment, imminent with the threat of demolitions, crimes and tokhang, he finds solace in rapping and in his dream of making it big one day. His life takes an unexpected turn when he meets Doc, an old reclusive poet who runs a thrift bookstore across the neighborhood. Their unlikely friendship brought about changes that would patch up their past wounds and open new ones.
"Respeto" provided a gripping portrayal of the cyclical oppression in our society and how it pushes people to mercilessly succumb to it. The story fleshed out the characters in a very simplistic yet realistic way, making their struggles more human and their reflections more distinctly affecting. Highlighted by a sophisticated cinematography style, the scenes featured a diversely vibrant landscape of the underground world the characters move around.
An outstanding element of "Respeto" is the music. As it delved deep into the local underground hip hop scene, it featured many remarkable rappers who showed their skills during their ad-lib rap battles. Even the actors themselves had as much talent to show for it. Moreover, it's amazing how the film flawlessly merged poetry and rap into its core. There's a subtle musical quality even as when the characters were just delivering their lines, truly a marvel to watch.
"Respeto" is currently being screened in theaters nationwide. Do yourself a favor and see it.
By Sandra Mae Laureano
Get the Latest Concert Updates