SNSD's leader, Taeyeon, will hold her first solo concert on December 14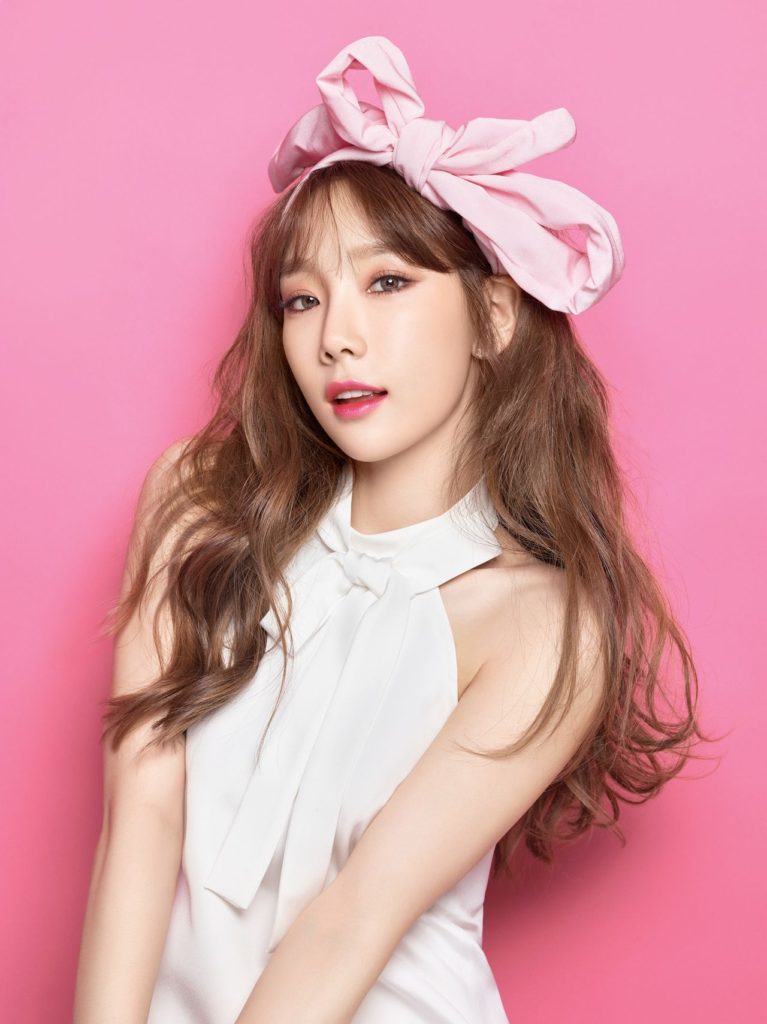 Kim Taeyeon of SNSD will return to Manila to perform for her 'S… Concert Tour. SNSD's leader will hold her first solo concert on December 14 at New Frontier Theatre ( formerly known as Kia Theatre).
Since debuting as member of Girl's Generation (SNSD), Taeyeon has received innumerable awards and nominations inside and outside South Korea for her solo activities. May it be for OSTs of Kdrama, Radio Show hosting and Musical Theatre.
Taeyeon first cotributed her vocals to the song "7989" (featuring Kangta). After that she recorded some songs for Korean dramas such as "If" for Hong Gil Dong, "Can You Hear Me" for Beethoven Virus, "It's Love" (with SNSD Member, Sunny) for Heading to the Ground, "I Love You" for Athena: Goddess of War, "Missing You Like Crazy" for The King 2 Hearts, "Closer" for To the Beautiful You" , "And One" (with Kangta) for That Winter, the Wind blow and many more.
Known for her talented and soulful vocals, Taeyeon debuted as a solo artist last 2015 with "I" (featuring Verbal Jint) and "Why". The song became the sixteenth best-selling album of 2015 in South Korea with sales of 119,576 copies. During the Gaon Chart Music Awards, "I" won the song of the year for the month of October year 2015 and also garnered the Digital Bonsang for Golden Disc Awards 2016. Aside from the major award, she also won the iQiYi Best Female Artist for Golden Disc and the Best Female Artist for Mnet Asian Music Awards or also known as MAMA. It also entered the Billboard World Albums and Heatseeker charts at number one and five, respectively. Additionally, I also charted at number 21 for Japanese Oricon Albums Chart.
In February 2016, Taeyeon digitally released her single "Rain" through SM Station. The song peaked at number one on Gaon Digital Chart and sold more than 1 million digital copies. It won first place on SBS's music program Inkigayo on February 14,2016 and received the Digital Bonsang at the 31st Golden Disk Awards. On that same year, Taeyeon started on her first solo concert tour entitled "Butterfly Kiss". She became the first Korean female artist to hold a full scale concert while still being an active member of SNSD.
November 2016, she released her next single 11:11. The song was featured on her first studio album "My Voice" which was released April 2017. The song debuted at number 2 on South Korea's Gaon Digital Chart and sold 238,197 digital units during its first week of release. By the end of 2017, 11:11 sold over 1.4 million copies in South Korea. It was also chosen by Billboard as the 7th Best K-Pop song of the year. On that same year, she won "Best Female Artist" at the 2016 Mnet Asian Music Awards.
With her new Album, my Voice she released her single titled "Fine". Within its first release, the single sold 251,751 digital units and gained 5,057,692 streams.
As the leader of SNSD, a solo artist, and one of the most sought singers for OSTs, Taeyeon was dubbed as the Beyonce of SNSD and is the most influential for the younger generations of KPOP idols. Experience an exquisite performance from Taeyeon, as she gets to visit Manila on 12/14 for her "S.. " concert tour presented by Pulp Live World.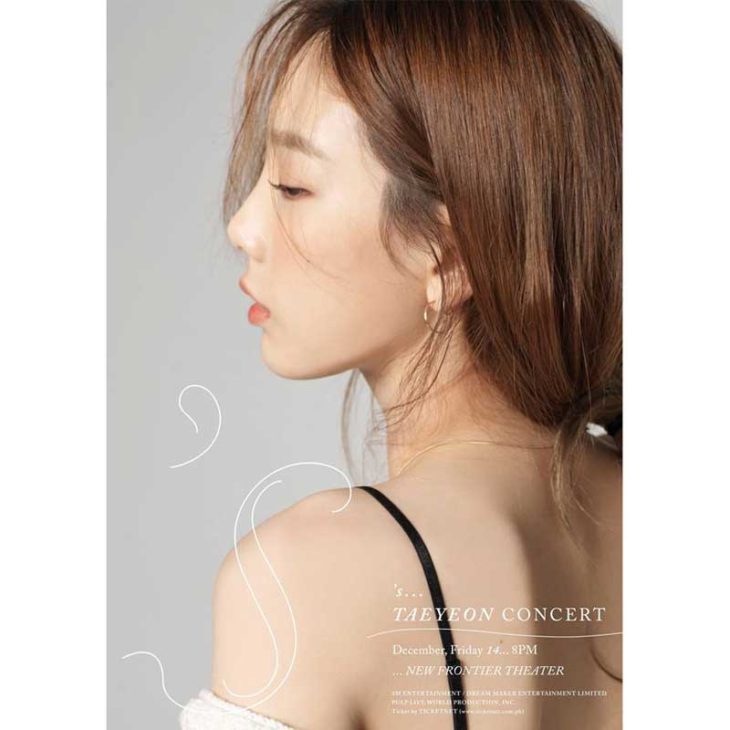 Tags Taeyeon Manila 2018
Get the Latest Concert Updates