Steve Angello live at The Palace Pool Club!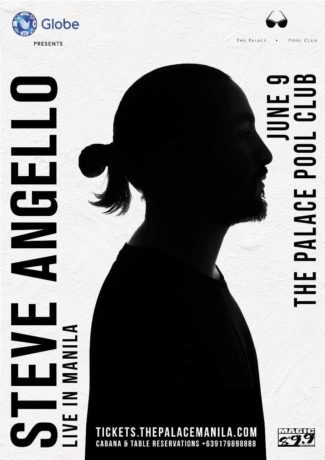 Things are about to get lit as Globe presents EDM's biggest name, Steve Angello LIVE at The Palace Pool Club! Show this top ranking DJ some love as he brings his biggest hits and infectious beats to Manila on June 9, 2017.
Go to tickets.thepalacemanila.com to score your passes priced at 1,900 pesos.
For inquiries and reservations, dial +63917 689 8888
Steve Angello has put out so many great tracks and remixes since his debut in the early 'noughties, it's hard to narrow it down. On Beatport, his most successful track is his collaboration with Jacques – a Depeche Mode remix called "Soothe My Soul" that came out in the summer of 2013. This is followed by a number of some of Angello's huge original mixes: "Liceu", "LRAD", "BOOM!", "Nice & Close", and "Drums in the Deep". The remix "Sinner Winner" is another Steve Angello classic, as well as his own mixes "Champs" and "Understand". And of course, his remix "Bavarian #1" with Dimitri Vangelis was a huge 2012 hit.
Get the Latest Concert Updates