Echo Asia Tour: Zedd Live in Manila
Zedd Live in Manila on April 13, 2018 at Cove Manila. Zedd Echo Asia Tour 2018 Manila presented by Random Minds Productions and Karpos Multimedia.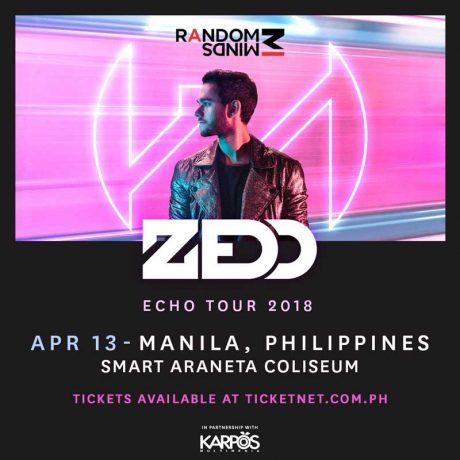 Zedd is back again after playing at Road To Ultra Philippines last September.The Grammy award-winning DJ made headlines everywhere with his previous True Colors tour. The tour featured revolutionary visuals that paired with every single song played. The entire stage design was incredible featuring impressive visual presentation. It elevated the playing field for artists raising the bar for EDM tours everywhere. If you're a fan of his previous tours, then be sure to check out Zedd's production values when he's coming to town.
Ticket Prices:
VIP – P5,090
Patron – P4,030
Box – P4,030
Upper Box – P2,015
Tickets now available at Ticketnet Outlets or online at ticketnet.com.ph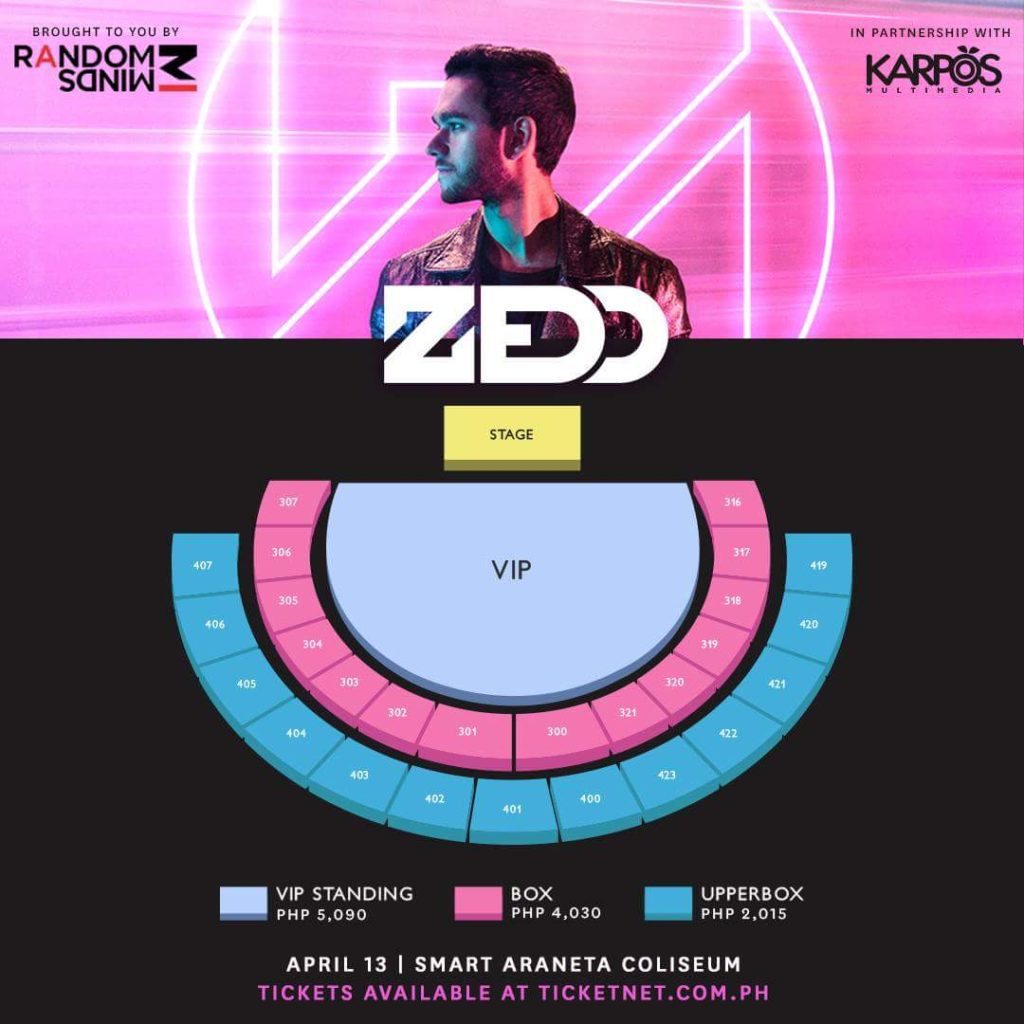 Tags 2018 concertsapril 2018 concertsEcho Tour Manilakarpos multimediarandom minds productionsticketnetZedd Echo Tour Asiazedd live in manilaZEDD Manila 2018Zedd Manila April 2018
Get the Latest Concert Updates