Alex Aiono Manila Tour 2018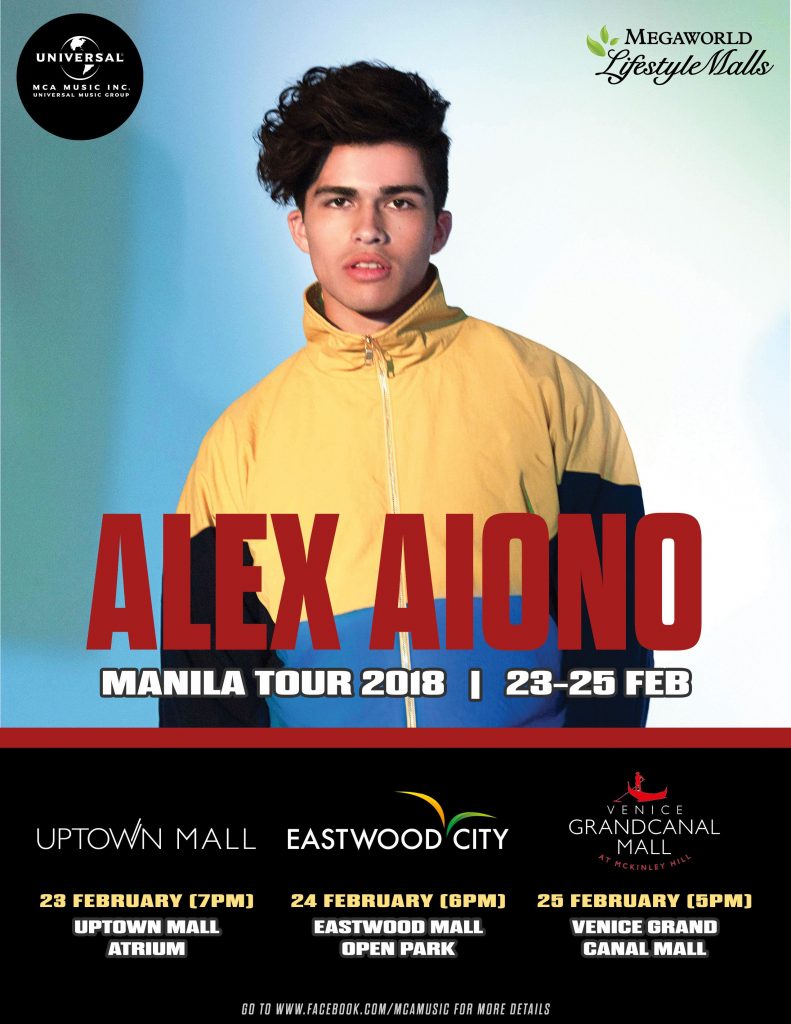 In early 2016, L.A.-based artist Alex Aiono had already amassed a following of millions creating his own "flipped" versions of popular songs. Fans can't get enough of his soulful vocals, effortless charisma, and flawless skills at making beats and playing guitar.
The 20-year-old singer/songwriter plays a half-dozen instruments and is impressing audiences the world over. Don't miss out when he sets three Megaworld malls on fire.
Feb. 23 Uptown Mall
Feb. 24 Eastwood Mall
Feb. 25 Venice Grand Canal Mall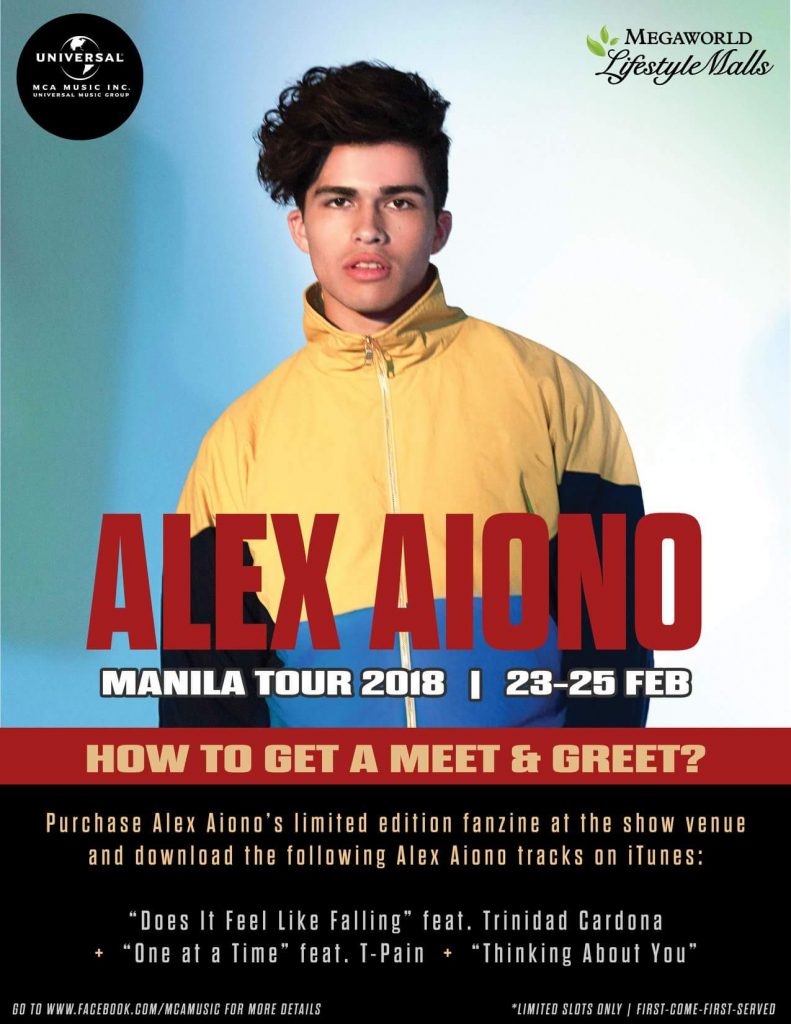 VIP Pass
P850 Limited Edition Fanzine (must be purchased at the venue)
Meet and Greet Pass
Buy limited edition fanzine at the venue and download tracks on iTunes.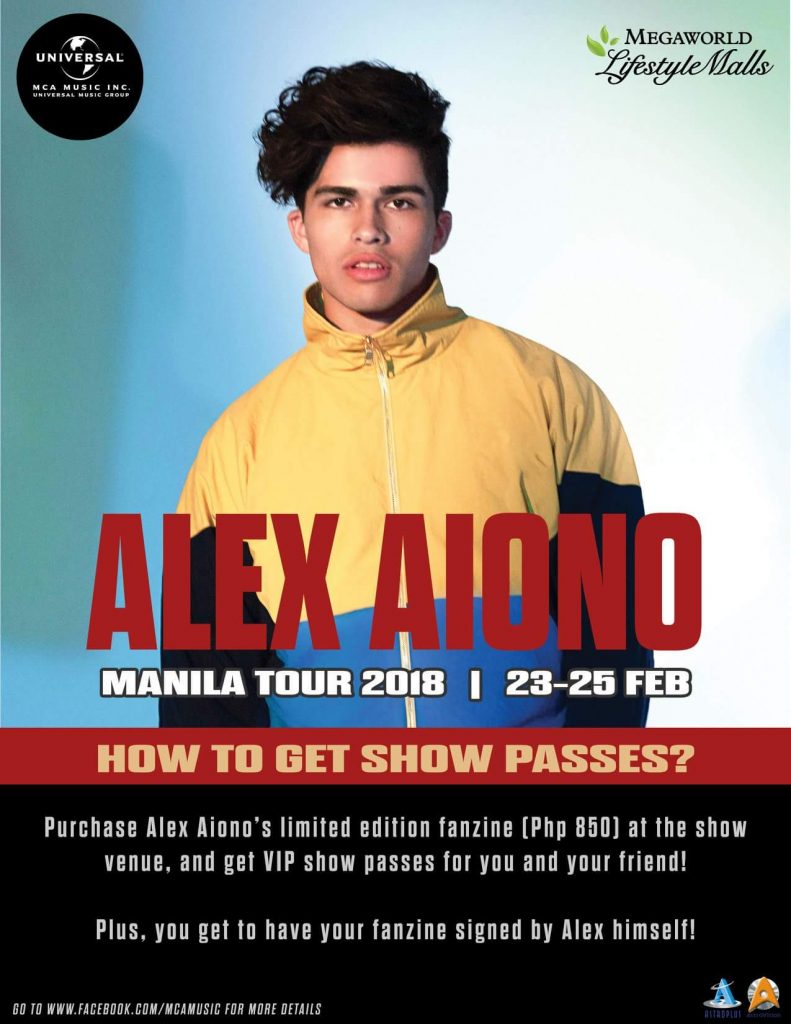 Get the Latest Concert Updates