AsiaPOP Comicon Manila 2018
AsiaPOP Comicon Manila 2018 with celebrity headliners Finn Jones and Tye Sheridan from July 27-29 at SMX Convention Center, Pasay City.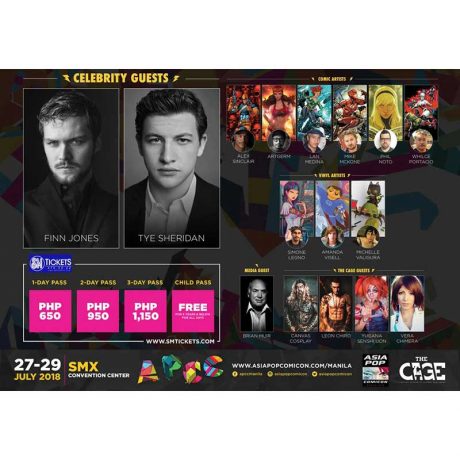 Netflix will be hosting a special Marvel Panel with Mike Colter (Luke Cage), and series creator Cheo Hodari Coker & Mustafa Shakir (Bushmaster).

Also with creative artists and cosplayers Alex Sinclair, Lan Medina, Mike McKone, Art of Phil Noto, Brian Muir, Whilce Portacio, Simone Legno of tokidoki, and Cosplay Authority Global Challenge – The CAGE guest judges Canvas Cosplay aka Philip Odango and Leon Chiro.
Ticket Details:
P650 (1-day pass)
P950 (2-day pass)
P1,150 (3-day pass)
Tickets available at SM Ticket Outlets or online at smtickets.com
Finn Jones and Tye Sheridan Autograph, Photo and Meet & Greet Prices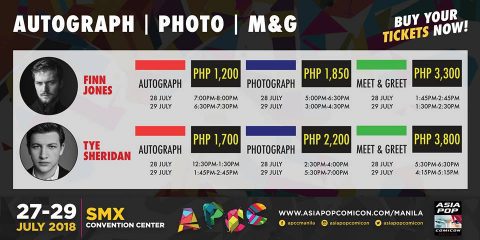 Tags asiapop comicon 2018asiapop comicon manilacomicon manila 2018finn jonesmike colternetflixsm ticketstye sheridan
Get the Latest Concert Updates