Up All Night with David Archuleta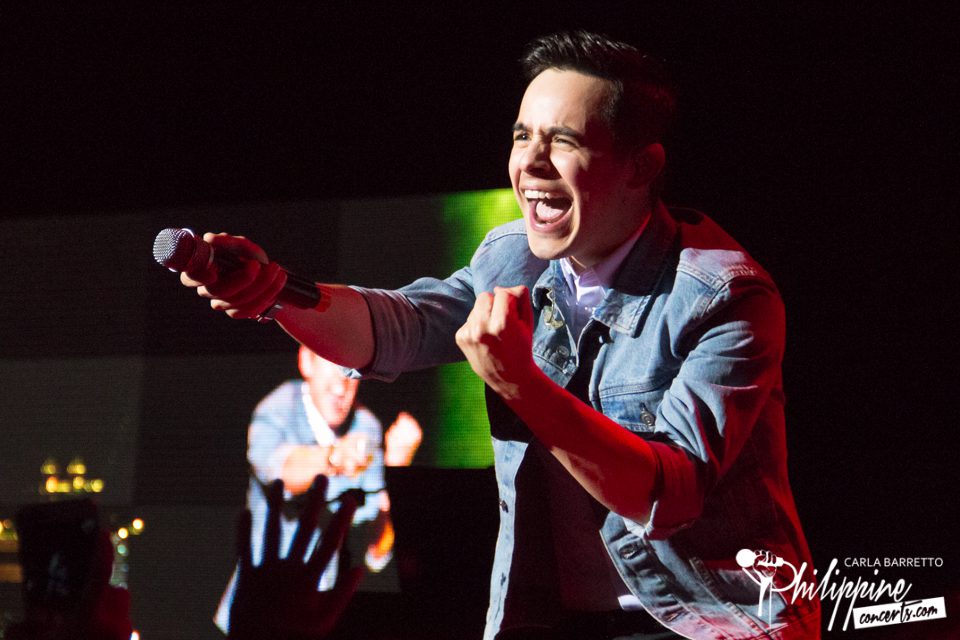 David Archuleta–that charming, innocent looking, dapper and youngest aspirant from American Idol Season 7–came back to Manila to entertain his fans and bring them new songs six years after his Araneta Coliseum show in 2011. After his two-year hiatus from the music industry, David came back with a new album titled Postcards In The Sky, which was released the same day as his concert last October 20 in the Kia Theater. David said during his presscon that this new album was all about what he found about himself after he took a long-winded break from his singing following his mission for LDS.
He opened up a few things with the fans during the exclusive engagement, touching on his advocacies for mental health and children's welfare, which led to the inspiration for his new album. He also shared that he partnered with an organization helping kids find homes, and it is something that he is looking forward to when he goes back stateside for his US tour.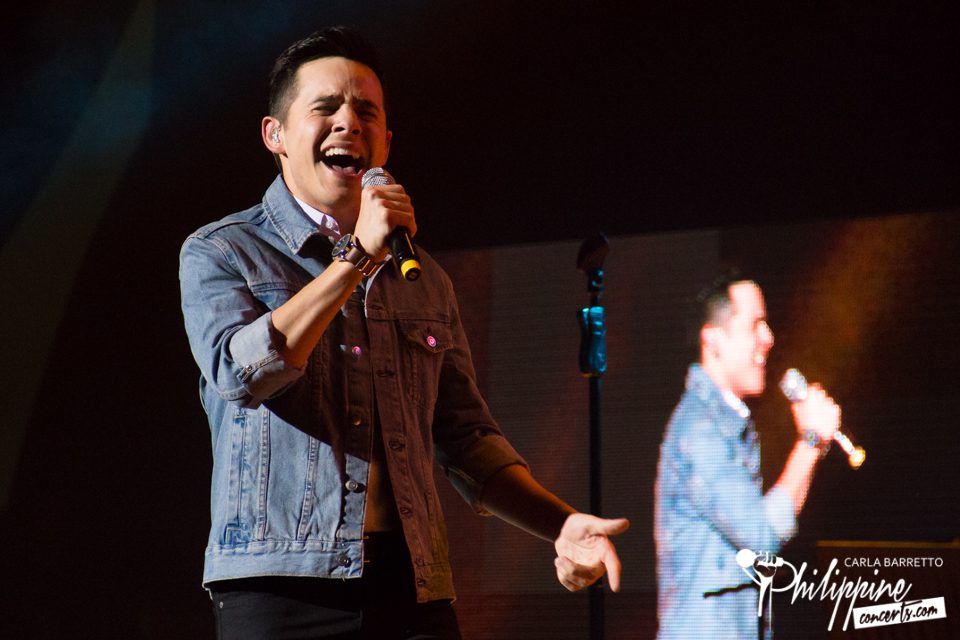 He also shared his take in using social media and how it has something to do with anxiety and depression. "Social media is a good thing if you are to share good things. Sometimes I just felt the need to take off and check back and find my self-value again and not to compare myself to anybody's best. We are constantly comparing ourselves to others. That is why there is a song called "Numb", and it says, "Everybody needs time away to wake up with the sun on their face" and I think we all need breaks."
Everything he said came back down when when he got back on stage. After Tippy Dos Santos opened the show for David with some covers and songs from her double platinum record Dati. the American Idol alum went out and started the show with "Up all Night" from his new record. He then transitioned to "Something 'Bout love", followed by "Numb" and "Invincible".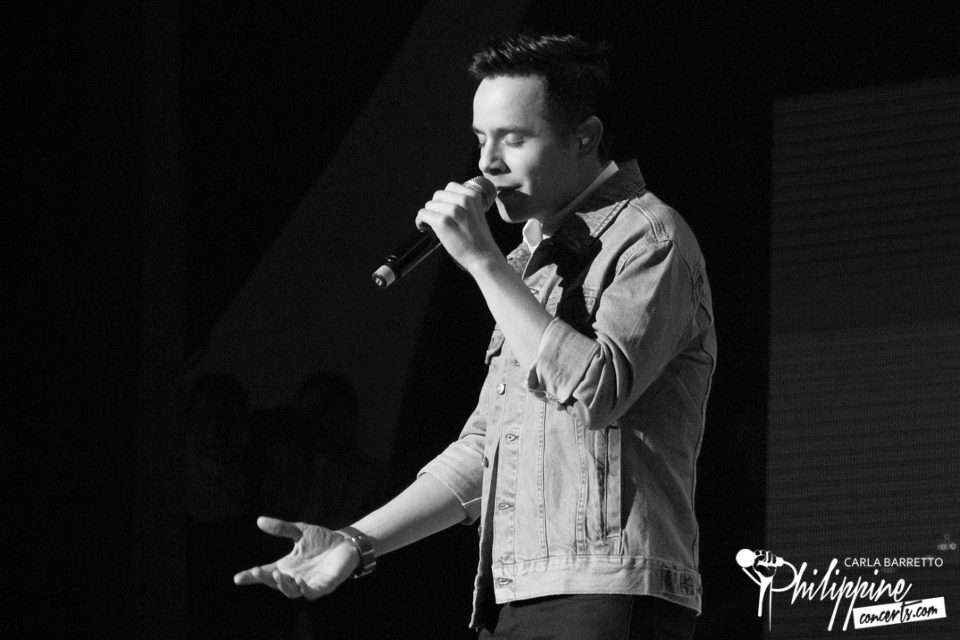 The crowd was extremely elated with his presence, his energy and his musicality. When he sang "I'm Ready" alone on piano, it felt that the crowd embraced him, considering what he said during the press that he doubted if he can still come back ("That was hard. It scared me, when I was trying to decide whether I should go."). David then segued into "He Lives in you", and "Parachutes and Airplanes" leaped to Imagine Dragons "Thunder".
After doing"Spotlight Down," David did a duet with Tippy doing "You Are My Song." Then, David continued to an acoustic version of "Forevermore", and a piano version of "Rainbow", fulfilling a promise to sing OPM songs for a Manila-specific set. After dishing out "Elevator", Don't You Worry Child", "Touch My Hand," and "A Little Too Not Over You", David thanked his fans while he opened up regarding his struggles in returning into the music scene. "I didn't know I could, and it touches my heart after seeing all of you here tonight. I'm so grateful for all of you. Thank You Philippines. Mahal ko kayo!"
David went for an encore, starting off with "Nandito Ako", effortlessly took our hearts away by surprise as he almost didn't finish the whole song because he started to cry! Battling out tears, he then followed it by one of the most beautiful song "Glorious" from Meet the Mormons, and closed the show with his encore "Crush" his debut single recorded for his self-titled first album.
After taking our hearts and holding us in nostalgia, David gave us another year to look forward to for his return to the land who love him the most. Please come back soon.
Special thanks to Ovation Productions!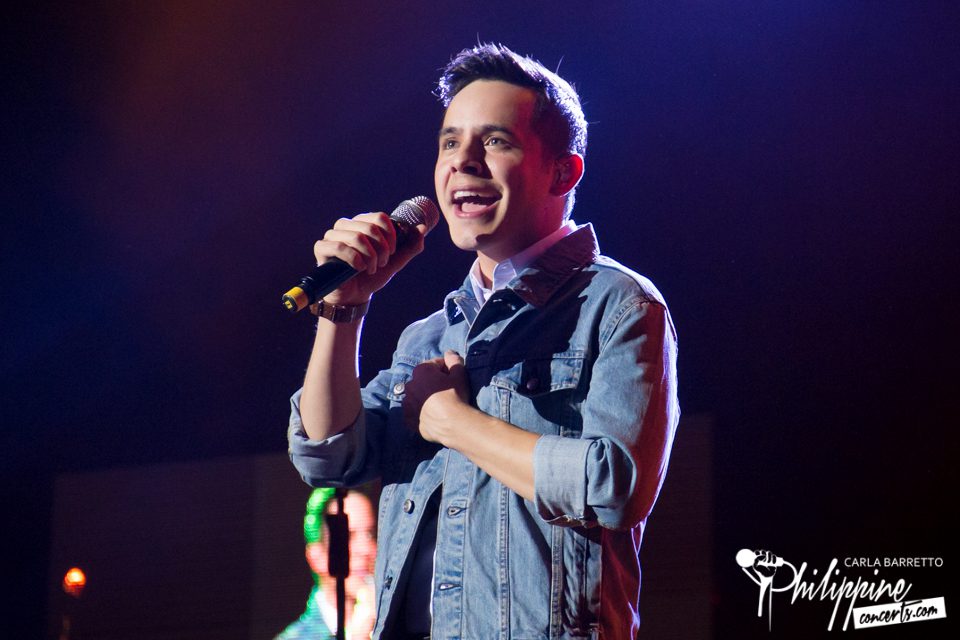 Write up by Josiphine Tagudin
Photos by Carla Barretto
Tags David Archuleta Concert 2017David Archuleta concert photos
Get the Latest Concert Updates