Shawn Mendes Treats Manila Better
It was hard to know what to expect last Saturday night as the packed-out MOA Arena eagerly awaited for Shawn Mendes to hit the stage.

He drew thousands of fans to Mall of Asia Arena. The 18-year-old Canadian singer whose singles "Stitches", "Treat You Better" and "Mercy" became huge hits worldwide, finally performed for the first time in Manila, proving the teen heartthrob has come a long way from posting covers on Vine, a social video app that allows users to upload and share videos and follow those who create them. The screams were deafening and the crowd was on their feet.

Wearing a dark grey shirt and black pants, Shawn kicked off the show with "Something Big," a track off of his debut album, Handwritten. The stage production was simple, but he did a great job in commanding the stage. Shawn was very interactive with his fans throughout the set. Fans were singing along so loud that there was a point where I couldn't hear him. He even said that the Manila leg of his world tour might be the loudest crowd he had ever played to.

The second song of the night was "The Weight", which is his favorite one to perform live. Considering that his first Manila show was part of the Handwritten World Tour, Shawn still performed seven songs from his second album, Illuminate. Through his stage presence and the way he sings every song, Shawn brings emotion, soul, and everything he's got. Shawn makes everyone feel welcomed, connected and part of something special.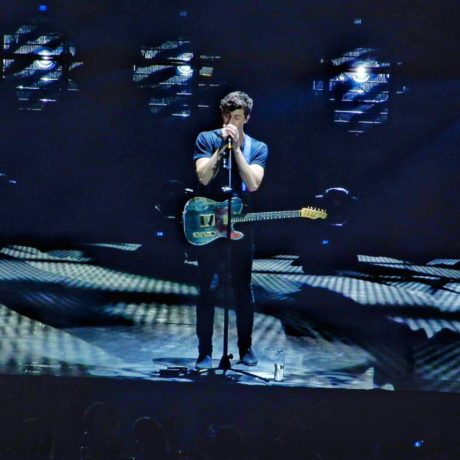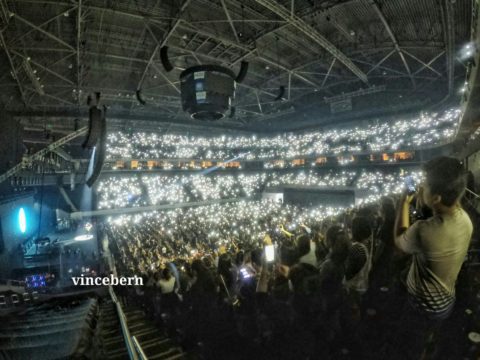 The singer-songwriter treated fans to his lyrical prowess of "Three Empty Words" and "Patience." One of the highlights of the night was when he performed his current hit, "Mercy" which fired up the crowd.

Between songs, Shawn took the time to talk to the crowd, sharing stories and expressing his love for our country. After serenading the crowd with "Never Be Alone", which fans lit up the arena with their phones, he went to his piano for a performance of "Life of the Party." He had the crowd in the palm of his hands. Mendes could have asked them to do anything. He instructed and they followed. The crowd was singing, dancing and crying as he closed the set with "Stitches."

When majority of the audience is in their teens, one would find it tough to silence an entire arena. The fans were unstoppable singing and screaming their hearts out. Seeing Shawn Mendes perform a 90-minute set while playing his guitar was incredible. Sure, other artists can sing and play instruments too, but very few can do so with dedication, passion and love for their fans. His concerts are authentic: no lip synching and background vocals. Words cannot capture the magical feeling of experiencing the music of Shawn Mendes live in Manila.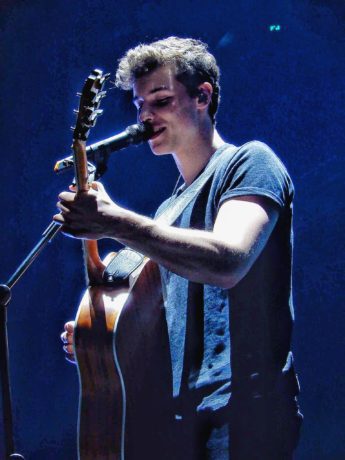 Special thanks to MMI Live
Words by Jessa Santos
Photos by Vince Bern
#ShawnWorldTourManila set list
Something Big
The Weight
A Little Too Much
Treat You Better
Lights On
Handwritten
Ruin
Three Empty Words
Patience
Don't Be A Fool
Mercy
Never Be Alone
Life of the Party
Stitches
Get the Latest Concert Updates