Making Memories with Before You Exit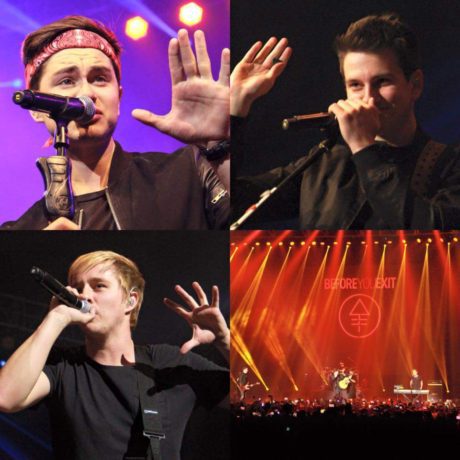 There's no question about it, Before You Exit knows how to stir up a frenzy amongst girls, and last Friday night proved that Filipinos are not immune to their charms.
Before You Exit fans or "Exiters" as they are known, experienced post concert depression last week at the KIA Theatre. They were amazed at the performance that the boys from Florida gave during the first show of their Asian tour this year.
The boys showed how they loved to be "home" by singing fan favorites from their "Dangerous" album all the way to their latest, "All the Lights."
Toby, the youngest of the McDonough brothers, almost didn't make it to the show because of his appendectomy. Yet Toby did not fail Exiters by giving his all. Riley surprised us with another performance the crowd looked forward to, while Connor wowed the crowd as he showcased his skills with multiple instruments. Connor led the team to their peak.
The stage seemed to be the playground of the American pop rock band from Orlando. They looked extremely excited as the crowd was and showcased high energy throughout the show. It's like the band gets better every time they visit the Philippines.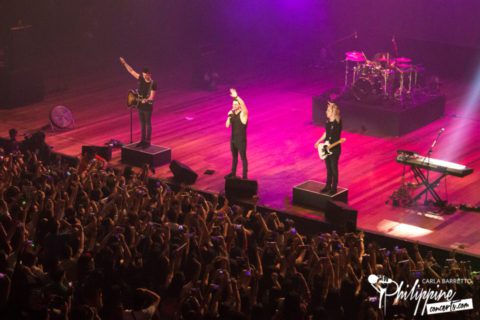 It's difficult to compile the best adjectives to describe these Orlando musicians. They came. We saw. They had it all. It's as if the band had the same emotions as the crowd as they hummed and screamed to every note.
While writing this, "Soldier" was playing. I think this is their song that carried me through. It can be magical and put a smile on your lips.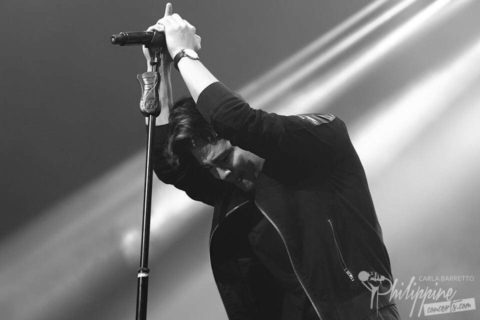 The siblings from Orlando performed new singles from their latest EP, All the Lights: "When I'm Gone", "I Won't Stop", "Model", "Suitcase", "Radiate", and "Other Kids". They also made the crowd sing along to their version of Ed Sheeran's "Thinking Out Loud" and Maroon 5's "Don't Wanna Know." The moment that captured the crowd was when the band performed "Clouds", a tribute to and a song written for the late Christina Grimmie.
My personal favorite that night was belting out "Soldier" as if the lads heard me screaming, jumping, dancing with "I Like That" and singing along to "Settle for Less."
It was an incredible night. Before You Exit made their fans feel special and that they deserved the best. This is something that the band made fans feel from their first visit up to their fourth and latest. Their latest show will definitely be a night to remember.
Special thanks to MMI Live
Words by Jo Tagudin and Izzy Matias
Photo by Carla Barretto
Get the Latest Concert Updates