For What It's Worth: Liam Gallagher Live in Manila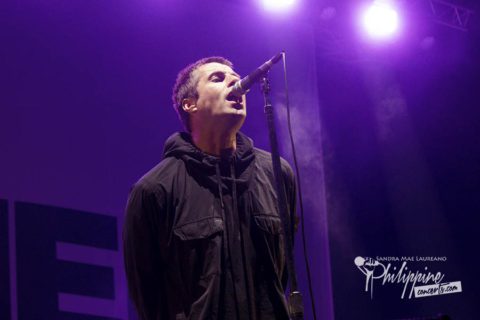 August 14, MOA Arena – Liam Gallagher, known as the former frontman of Oasis, owned the Manila stage for one evening as he performed some of the Oasis classics and gave a taste of what he had to offer as a solo artist. The Philippines, being the only stop in Southeast Asia, was lucky enough to see the man who became half the face and the voice of one of the most influential British rock bands in the '90s.

The show was attended by the older crowd, mostly people who grew up listening to '90s Britpop/rock. Before the show, solid fans could be seen wearing matching classic Oasis shirts. The concert was also flocked by foreign fans who were all thrilled.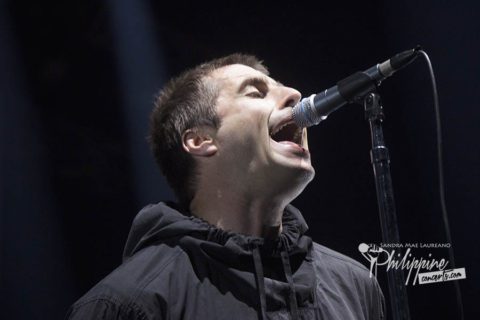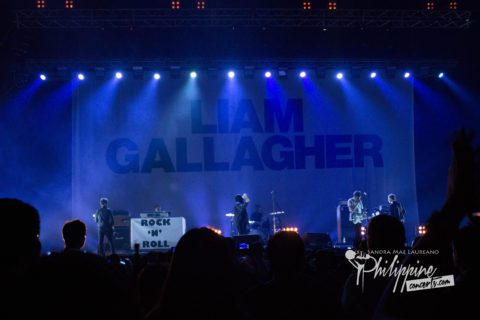 As soon as the lights started flickering and the drums pulsed the opening of "F****' in the Bushes", fans were on their toes, totally hyped. Immediately, Liam took the crowd away with two Oasis classics "Rock N' Roll Star" and "Morning Glory". Liam Gallagher also performed tracks from his upcoming debut solo album such as "Chinatown", "Wall of Glass" and his most recent single "For What It's Worth" which had the audience bobbing their heads in curiosity.
One of the most entertaining things about Liam Gallagher is he is one distinct fellow. He still had the astounding poise that had Oasis sticking out like a sore thumb way back in their heyday in the '90s.
He does things his way (and unapologetically so). His stage was bare. At the center were just black, bold letters spelling out his name against a white background. Then, there was this "Rock n' Roll" prog booth set up at the side. That was it. Liam stood like a tower on stage, wearing his trademark jacket as he sang with his arms folded at his back. Every now and then, he would slightly bend sideways, his mouth always close to the microphone, as he belted out the songs in a way that could only be his.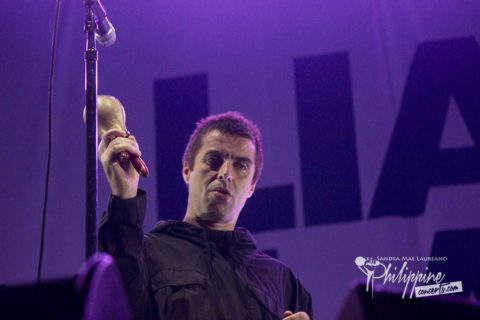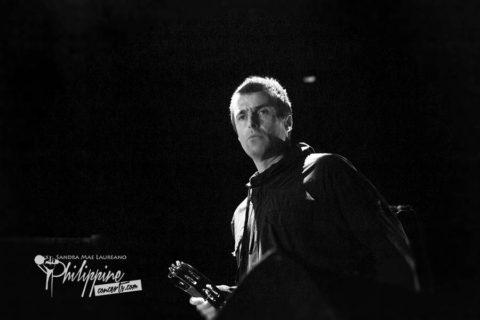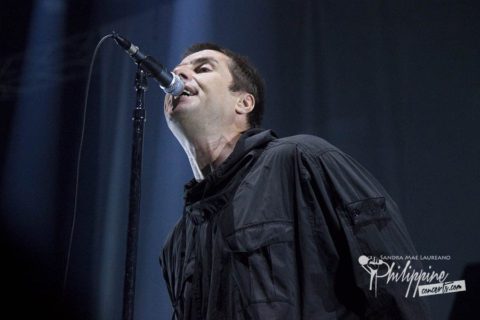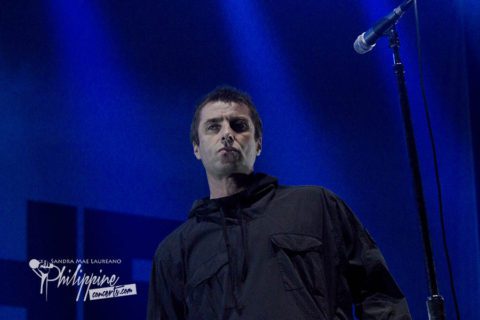 The concert featured Liam as he is – no fireworks, no pretentious speeches, no frills – just him and his music ringing out throughout the Arena. That, by itself, is what made the show worthwhile for the crowds of fans who had missed seeing Oasis live while they were still a band; and likewise, for the younger concert enthusiasts who were, by and by, curious about Liam Gallagher, the rock icon.
The highlight of the show, as expected, was when Oasis songs played. When the wailing riffs of "Slide Away" and "Be Here Now" echoed, everyone was back on their feet. Liam signed off with an acoustic rendition of "Wonderwall" which left the crowd yearning for more.
Special Thanks to Ovation Productions
by Sandra Mae Laureano
Tags liam gallagherliam gallagher live in manilamall of asia arenaovation productions
Get the Latest Concert Updates