Bossa night with Sergio Mendes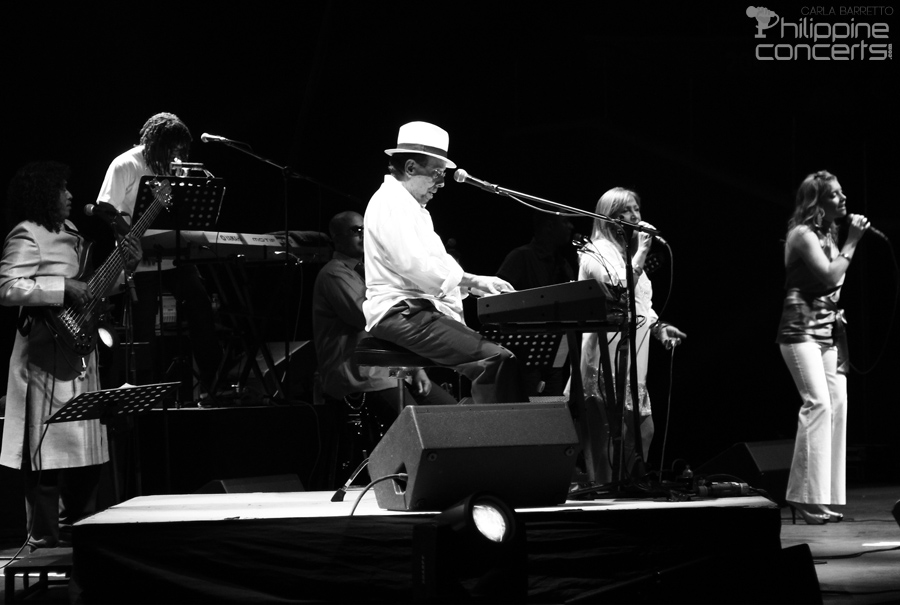 To the excitement of bossa and jazz fans across Manila, Ovation Productions brought Sergio Mendes and Brasil 2012 to the Smart Araneta Coliseum last April 24 for a night of music and nostalgia.
The Brazilian music icon has been bringing us his jazzy tunes since his industry debut in the early 60's, blazing a trail for Bossa Nova musicians everywhere. Known by younger fans for his recently revived hit "Mas Que Nada", Mendes and his band, Brasil 2012 were a promising choice for Ovation Productions.
The evening was kicked off by local bossa nova singer, Sitti. Her cool melodies were well received by the night's star-studded audience, comprised of many familiar faces including El Presidente himself.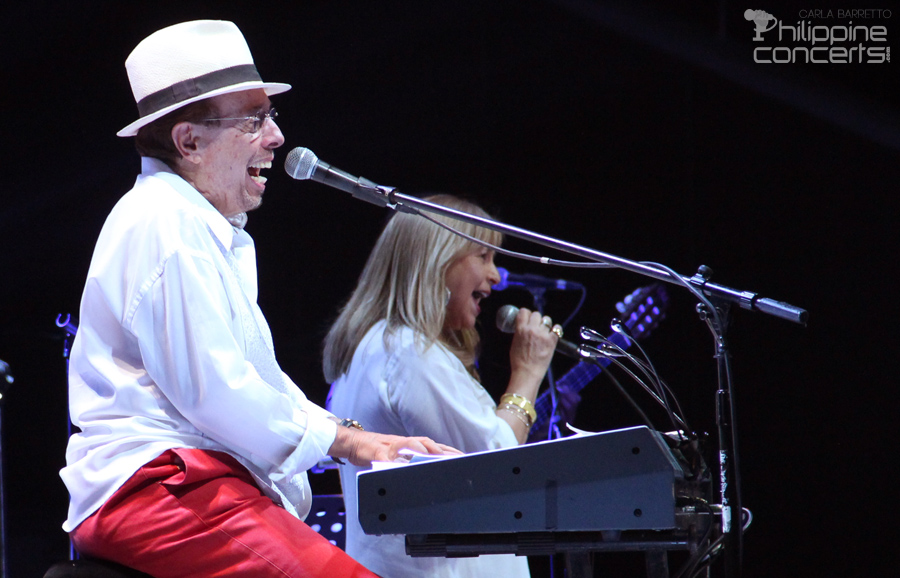 The coliseum was filled once again with well-mannered excitement from the seated crowd as the band slowly filed onto the stage. The applause and wolf-whistles grew considerably when the Bossa king himself appeared and took a seat at his keyboard.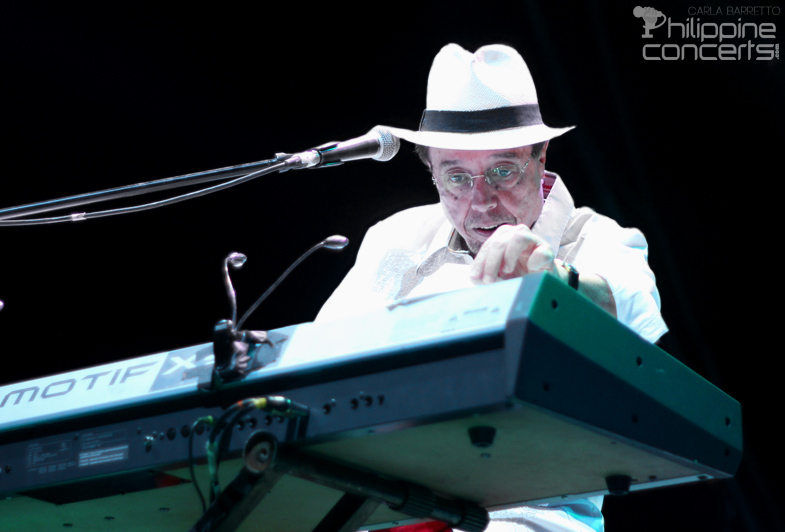 "Brazilians are very much like Filipinos," explained Sergio after the first few songs. He shared that both were romantic and music-loving people before easing into the love song "Bridges". The mellow mood was soon changed by more of their upbeat songs like "One Note Samba" and the smash hit, "Mas Que Nada".
After quite some time of polite composure, the Manila fans eventually couldn't help getting on their feet for a round of Samba to go with the music of the night. It wasn't long before the ice was broken and many went from dancing in their seats to swinging in the aisles.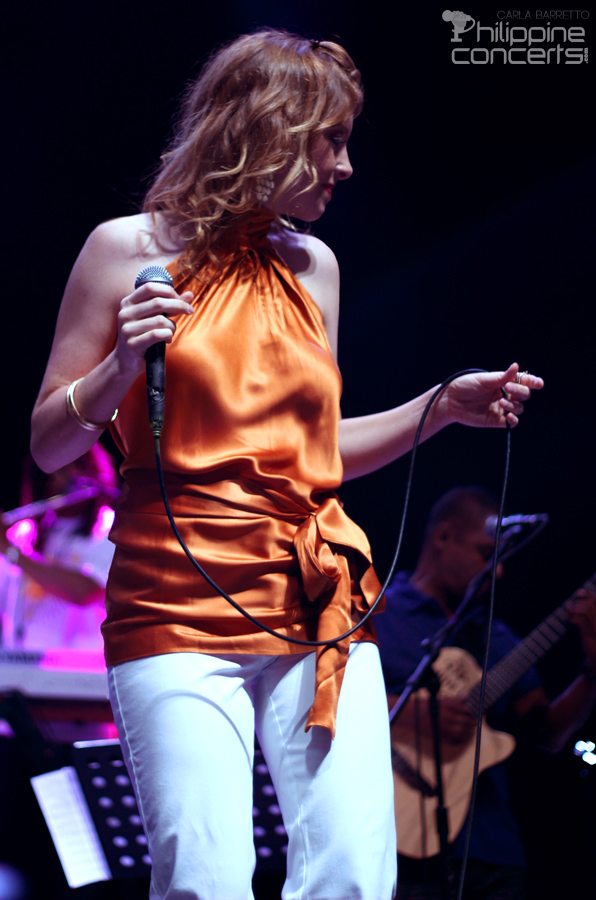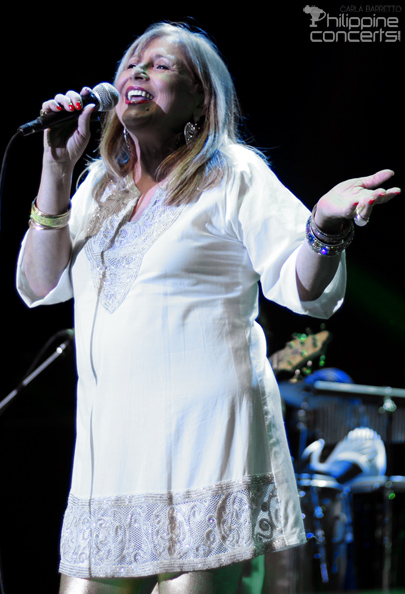 The show was filled with fun little surprises, including an energetic capoeira demonstration from the band's percussionist, a guest rapper for a modern spin, and a drum-and-tambourine solo.
Sound-wise, the concert went without a hitch. The vocal and instrumental levels were balanced just right to help give the songs their crisp and bouncy timbre. Percussion, bass, guitar, keyboard and vocals blended in such a way that each was distinct yet working together to blend into one fantastic sound. The lighting design was satisfactory, keeping the focus on the music and nothing else.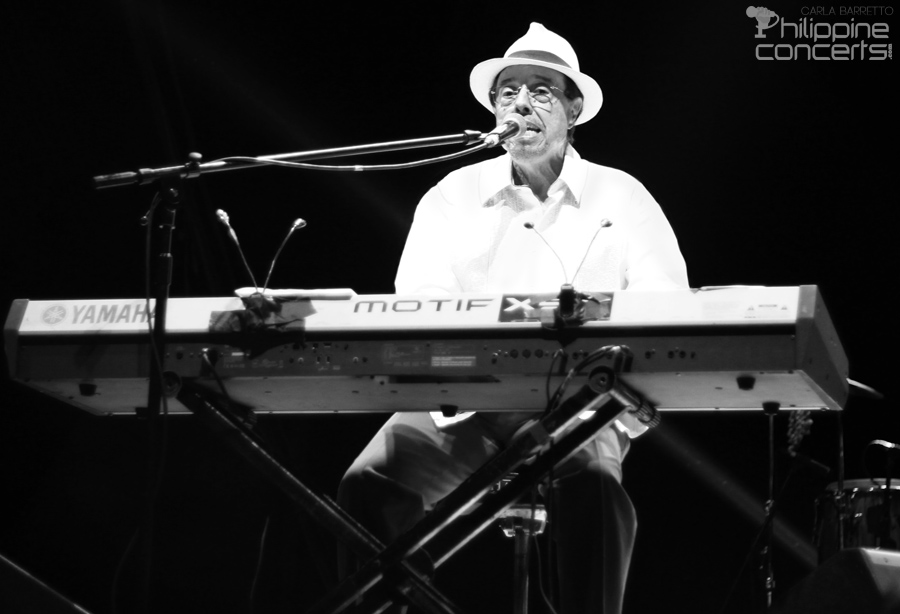 All in all, Sergio Mendes and Brasil 2012 live in Manila was a fantastic show that left fans with a good dose of nostalgia and wide grins to go with it.
The show was made possible by Ovation Productions. Don't miss their next concert The Born This Way Ball tour: Starring Lady Gaga on May 21 & 22, 2012
Photos and review by Carla Barretto
Get the Latest Concert Updates