A Pop Trio Treat
Hanson Live in Manila Concert Review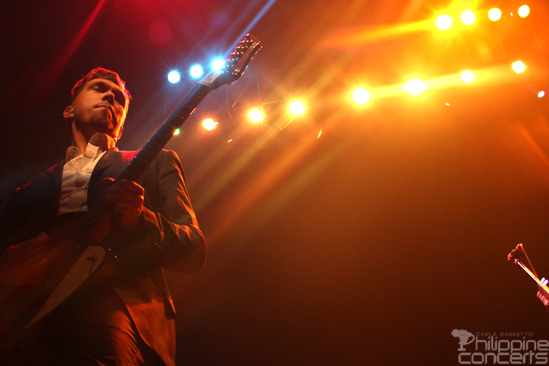 After much anticipation and preparation, fans gathered for the first time in over fifteen years at the Smart Araneta Coliseum to see the award-winning musical trio Hanson as they made their Manila stop for the Shout It Out Tour. The show was made possible by Dayly Entertainment and Rockstar Touring.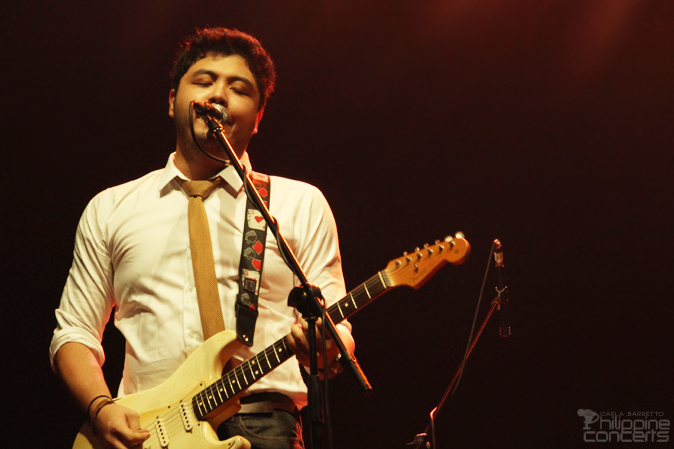 Opening act Robin Nievera rocked the stage, giving the crowd a taste of his newly launched album, Overwait. "It's spelled W-A-I-T," he joked after announcing the album name.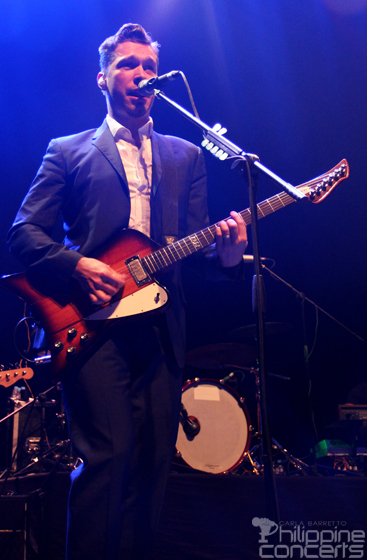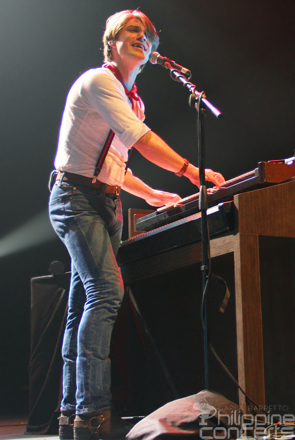 The excitement in between sets was palpable. Waves of cheers and screams echoed throughout the Big Dome at every mic check and light test. Zac, Isaac and Taylor were greeted with wild cheering when they took the stage and kicked off the show with the song Waiting for This, followed by one of their older hits, Where's the Love.
After all these years, the Hanson fans did not fail to show their love. Every person present was cheering and singing along, many even holding up signs and posters with messages for the band. So much energy was emanating from the crowd that one would think there was double the number of people present.
A highlight of the show was definitely when the band busted out their runaway #1 hit, MMMBop. The Hanson brothers got everyone on their feet (many even standing on their chairs!) and singing along to the pop hit, no doubt giving 90's fans a dose of nostalgia.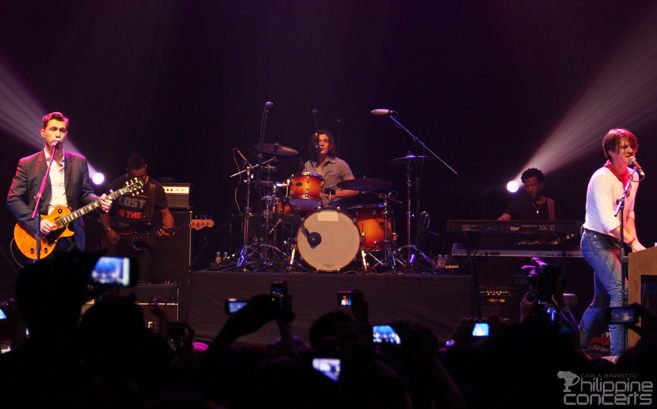 Hanson topped off their set with their upbeat hit from the year 2000, If Only. As the boys made their exit, the fans were not quite ready to see them go. The cheers were soon replaced by chants of "We want more!", to which the band happily obliged.
"Let's make a deal," said Taylor, "We promise to come back as soon as we can, if you will too. And it won't be another fifteen years before we do!"
Hanson Shout It Out Philippine Tour was presented Dayly Entertainment and Rockstar Touring
Don't miss their next event Lifehouse live in Manila 2012 on May 26 at Smart Araneta Coliseum
Photos and Write-up by Carla Barretto
Tags dayly entertainmenthanson concert photoshanson live in manilahanson live in manila photoshanson manila concert picturessmart araneta coliseum concerts
Get the Latest Concert Updates