A Lani Morisette Experience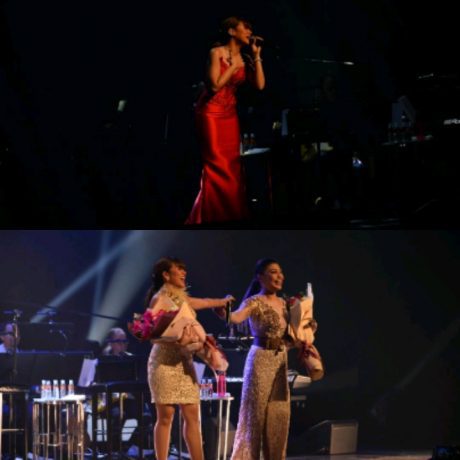 This show deserves an enthusiastic recognition as it was probably one of the best OPM concerts of the year. Dubbed as Asia's Nightingale Lani Misalucha and Asia's Phoenix Morisette Amon teamed up to showcase a perfect blend of music last September 22 and 23 at a sold-out Theater in Solaire. Implied with the concert title, "A Lani-Morisette Musical Journey", the two took us as they look back to their journey until they reach where they are now. From Lani whose, doors of opportunities are always open to Morisettes dreams always shuts off. Lani never dreams a huge career in music. Looking back, she shared that she is just happy singing in church choir and theater production but doors kept opening for her, from recordings multiplex tapes to lounge gigs, tv and radio jingles, tv hostings, and concerts. Lani decided to stop and have time for her family, they migrate in the US where unexpectedly another door opened, when she thought she is done, she knew that God was talking to her saying it is not yet time for her to retire. Morisette, however, is a constant auditionee of every singing contest both provincial and national tv. From "Little Big Star" to "The Voice" from amateur to professional as she is today, Morisette owes it to her experience, her series of rejections and failures. From doors closing, multiple windows of opportunities opened for her.

The show amplified everyone's expectations, from Lani's pop, jazz, soul, and operatic aria to Morissette's readiness to give decibel-breaking keys. Lani's gift of mimicry also works for her grandchildren. She confessed that she is pretty much used to copy other divas singing style and now she needs to sing like Barney or Elmo for them. The two delighted our ears with their passion for singing. There are no outshining moments happened as both of them are equally and exceptionally talented. During the show, the two also paid tribute to soul queen Aretha Franklin, by singing a medley of her hits like "A Natural Woman," "Freeway of Love," and "Respect." The two looked stunning with a handful of outfit changes throughout the show, thanks to Cary Santiago and Albert Andrada for their gowns and outfits.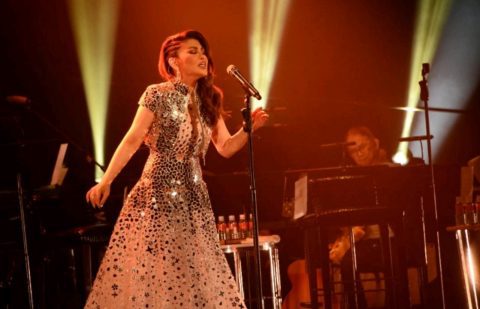 For us, Filipinos need to see how this show was crafted. From a beautiful rendition of "Timeless" – Lanis Original song to how Morissette generously graced us with "Akin Ka na lang" a song that was written by Francis Salazar and is also included in Mori's eponymous début album. They also need to experience Lani's classical interpretation of Mariah's "Emotion", their Karaoke night with Vocalani Machilucha Machine doing "It's All Coming Back To Me Now" where the two showcased their admiration for Celine Dion and the no belting out of high notes moment where the two tried to sing songs in soft keys yet ended with the highest notes for "And I Am Telling You I'm Not Going".
Directed by Carlo Orosa, with Louie Ocampo as musical director, "A Lani-Morisette Musical Journey" is a performance everyone should see. Such a gem to have these two sharing one stage and same passion as both of them are instinctively charismatic performers the world need to experience. Overall, A Lani Morissette deserves a repeat and a tour where everyone gets to see and this you should not miss! Special thanks to Solaire, for being the champion of Filipino artists!
Tags A Lani Morisette ExperienceLaniMorissettesolaire resort
Get the Latest Concert Updates